Hood ornament problem leads to Bentley recall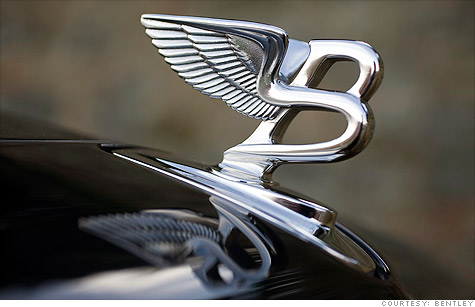 NEW YORK (CNNMoney.com) -- Bentley Motors is recalling of hundreds of cars with faulty hood ornaments that pose a potential hazard to pedestrians, said the National Highway Traffic Safety Administration.
The recall affects 596 vehicles from the British automaker, of the Arnage, Brooklands and Azure models from 2007-2009.
The problem stems from the "Flying B" hood ornament, depicting a winged B, which is supposed to retract upon impact. .
"On vehicles affected there is the potential for the retractable 'B' mechanism to become corroded," said an announcement from the NHTSA. "In extreme cases, this may lead to flying 'B' mascot not retracting when struck. Such a defect may result in additional injury in the event of a pedestrian impact."
The recall appears to be strictly preventative, as NHTSA said it has no knowledge of any such accident occurring.
Bentley plans to inform its dealers to replace ornaments on the recalled cars.