AIG unveils exit plan for bailout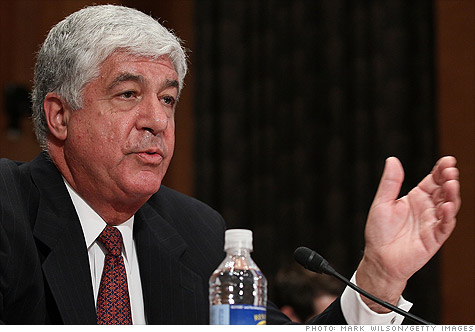 NEW YORK (CNNMoney.com) -- AIG said Thursday it has reached agreement on a plan that it will end its multi-billion dollar bailout from the federal government and provide for the full repayment to U.S. taxpayers.
The insurer outlined various measures for repaying its debt, including the repayment of $20 billion in senior secured debt owed to the Federal Reserve Bank of New York's credit facility.
After the credit facility is repaid in full, the company said the U.S. Treasury will exchange its $49.1 billion of preferred shares into common AIG shares.
Also, AIG said it will facilitate the "orderly exit" of the Federal Reserve Bank of New York's interest in two special purpose vehicles totaling $26 billion. The insurer said it draw down up to $22 billion through the Troubled Asset Relief Program to purchase these interests from the bank.
AIG took another step towards paying back its government bailout earlier Thursday, announcing an agreement to sell its Japan-based units for $4.8 billion.
The insurer said it is selling its Star Life and AIG Edison Life companies to Newark, N.J.-based Prudential Financial (PRU, Fortune 500). A separate, British company, also called Prudential (PUK), made a previous bid for an Asian life insurance unit was rejected by AIG earlier this year.
AIG's (AIG, Fortune 500) stock rose more than 2% in pre-market trading.
The U.S. government currently owns a 79.8% majority stake in the insurer.
"This is a pivotal milestone as we deliver our long-standing promise to repay taxpayers and we thank the American people for their support," said AIG Chief Executive Robert Benmosche.