CVS to pay $77.6 million in meth case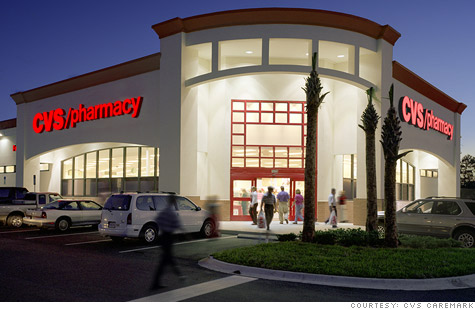 NEW YORK (CNNMoney.com) -- CVS Pharmacy Inc. has agreed to pay $77.6 million in fines and returned profits in a case alleging improper control in the sale of an ingredient used to make methamphetamine, federal prosecutors said Thursday.
The U.S. Attorney's Office in Los Angeles said CVS, the largest operator of retail pharmacies, repeatedly failed to properly monitor sales of pseudophedrine, which is contained in some cold medicines and is also used to make meth.
Through failing to monitor these transactions, the pharmacy helped methamphetamine traffickers in Southern California and the area around Las Vegas to get their hands on "large amounts" of pseudophedrine, the prosecutors said in a statement - adding that the sales fueled a rise in methamphetamine production in California.
As part of the pharmacy's agreement with prosecutors, CVS will pay a $75 million fine, the largest civil penalty ever paid under the Controlled Substances Act, the prosecutors said. They also said CVS will forfeit $2.6 million in profits received from illegal transactions.
"This case shows what happens when companies fail to follow their ethical and legal responsibilities," said U.S. Attorney André Birotte Jr. "CVS knew it had a duty to prevent methamphetamine trafficking, but it failed to take steps to control the sale of a regulated drug used by methamphetamine cooks as an essential ingredient for their poisonous stew."
Because CVS has admitted to the charges and has agreed to enter a compliance agreement with the government, criminal charges against the pharmacy will not be pursued, according to the U.S. Attorney's Office.
CVS said it will continue to cooperate with federal prosecutors on the case.
"While this lapse occurred in 2007 and 2008 and has been addressed, it was an unacceptable breach of the company's policies and was totally inconsistent with our values," CVS Caremark CEO Thomas Ryan said in a prepared statement. "CVS/pharmacy is unwavering in its support of the measures taken by the federal government and the states to prevent drug abuse."
Shares of CVS (CVS, Fortune 500) closed 1.2% lower Thursday.