EA buys Angry Birds publisher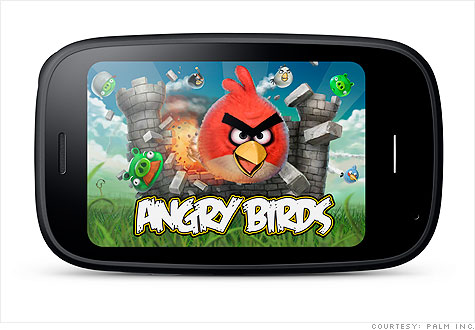 NEW YORK (CNNMoney.com) -- Electronic Arts said Wednesday that it will acquire Chillingo, the company that publishes the ultra-popular smartphone game Angry Birds.
Terms of the deal were not disclosed, but Reuters reported it was worth $20 million.
"By acquiring Chillingo, EA Mobile is increasing its market leadership on the Apple platform as well as reaffirming its position as the world's leading wireless entertainment publisher," EA (ERTS, Fortune 500) spokeswoman Holly Rockwood said in an e-mailed statement.
EA didn't buy the actual Angry Birds game: That's owned by RovioMobile, the Finnish company that developed the game. But EA's purchase of Chillingo will give it access to the publishing revenue from the game's sales.
RovioMobile's Twitter account was rapidly firing off tweets, clarifying that it did not sell itself to EA and maintaining that it owns Angry Birds and all of its associated intellectual-property rights.
Angry Birds has been one of the most popular iPhone applications since its November 2009 debut. The game was released last week for Android phones, and quickly topped 2 million downloads in just two days, according to RovioMobile.
Angry Birds costs 99 cents in Apple's App Store but is free on the Android Marketplace, where it is supported by advertisements.
The game is incredibly addicting for both hardcore gamers and casual players. Contestants fling birds with a slingshot at green pigs who have stolen the birds' eggs (that's why they're angry). Different birds have different abilities, weights and strengths. The goal of the game is to destroy all of the pigs in each of more than 150 levels.
Angry Birds has become a pop-culture phenomenon. Variety reported that RovioMobile plans on producing a television show, movie and a toy line based on the game.