How to score Apple products for less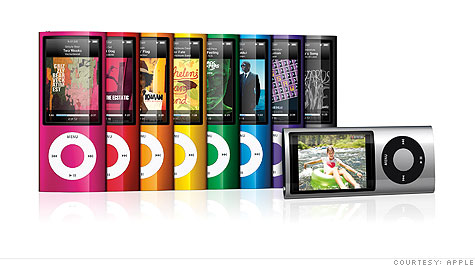 NEW YORK (CNNMoney.com) -- This holiday season, any gift that starts with a lower-case i is sure to be in hot demand. Apple's iPhones, iMacs and especially iPads are on most people's wish lists. But at a few hundred dollars a pop, those are expensive tokens of affection.
Although most tech hungry shoppers file into Apple stores or go to the company's website, they end up paying the retail price, plus sales tax, and miss a valuable opportunity to save.
Contrary to popular belief, there are ways to purchase the same products for at least 10% off -- despite the company's strict price controls.
"What you should never do is just walk into the Apple store," says Brad Wilson, the editor-in-chief of Bradsdeals.com. "I cringe when I see people inside that don't know they could be saving money by doing something else."
The best deal on Apple products is from Apple itself. The online clearance store has discounts of more than 30% on discontinued or refurbished models of iPods and Macs.
While they are mostly previous generation products, the discounts are significant and everything comes with a one-year warranty. Right now there are refurbished nanos for just $99 and a previous generation iPod Touch for $149 (the newest version starts at $229).
You may not find the iPad there but each day a slew of other discounted products from the online store's inventory are temporarily made available until they sell out.
Apple also offers discounts up to 10% to students, teachers, faculty and anyone with a .edu email address, as well as government employees.
Those willing to wait until Black Friday may also find such savings extended to all shoppers on Apple's site. Last year Apple's Black Friday deals included $101 off the 13-inch MacBook Pro and $31 off a 32GB iPod Touch. (Calls to Apple about a Black Friday sale this year were not immediately returned.)
There are still more ways to save for others eager to shave some cash off the purchase price by shopping any time of year.
A few online retailers, like Amazon.com, offer notebooks, iPods and accessories for 10% off the retail price right off the bat -- plus you may even avoid sales tax, which will double the savings.
That could at least leave enough leftover for a few stocking stuffers.