Bank of America in $3 billion mortgage settlement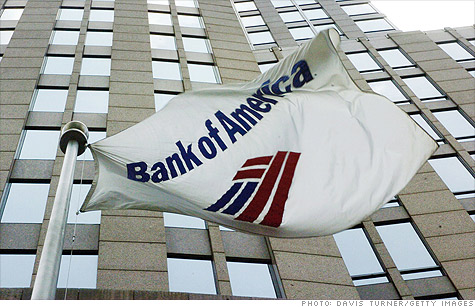 NEW YORK (CNNMoney) -- Bank of America has reached a $3 billion agreement with Freddie Mac and Fannie Mae to resolve a faulty mortgage loan dispute involving Countrywide Financial Corp.
Bank of America (BAC, Fortune 500) said that it paid nearly $1.3 billion to Freddie Mac and more than $1.3 billion to Fannie Mae on Dec. 31.
The purpose of this agreement is to settle an issue of bad mortgages sold by Countrywide to Fannie Mae and Freddie Mac related to the housing crisis of 2008.
The $2.6 billion worth of payments to Freddie and Fannie, combined with potential losses on future repurchases from government-sponsored enterprises, adds up to $3 billion in expenses, according to BofA.
A Bank of America spokesman also said it expects to take an additional $2 billion charge to fourth-quarter results from the decline in the mortgage business, bringing the total impact to the company to $5 billion.
"Our goals remain the same: put these issues behind us; focus on serving customers and clients; and continue to help distressed homeowners facing difficult times," said Bank of America Chief Executive Brian Moynihan.