Here's the scoop on indexing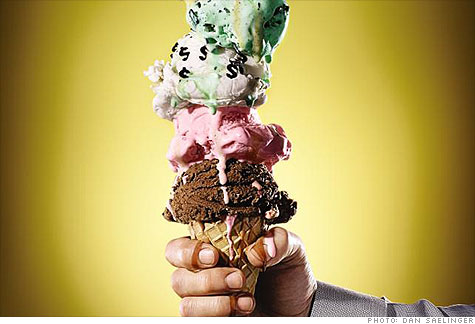 (MONEY Magazine) -- The launch of the Vanguard 500 Index Fund in 1976 didn't just make it easier and cheaper to manage a basket of stocks. The first widely available index mutual fund ushered in an entirely new philosophy of investing -- one that said it's better simply to stand still and hold all the stocks in the market than to dart in and out of picks in a futile attempt to beat the averages.
Though "passive" investing was mocked at first, most traditional funds led by stock pickers simply haven't been able to keep pace with the indexes over the years.
So the fund industry -- Vanguard included -- did what you'd expect: It took this elegantly simple concept, copied it, altered it and made a mess.
There are now 325 index mutual funds and 1,053 index-tracking exchange-traded funds (which you buy and sell like stocks) to wade through, including ones targeting specific countries, industries, and niche strategies. Big on Malaysia? There's an ETF for that.
"Index evolution has become index pollution," scoffs investment adviser Rick Ferri. "The only reason some of these indexes are formed is to launch products against them."
But out of this chaos you can create a mix that's perfect for you, whether you want to keep things as simple as possible or design a long-term customized portfolio. And you can do it for very little money, because increased index competition has brought down investment fees.
So if you think there's nothing wrong with good old-fashioned indexing, all you have to do is stick with a portfolio that's as easy as one, two, three -- that is, one total U.S. stock market fund, a total international stock fund, and a total bond portfolio. The cost can be less than $20 per $10,000 invested.
On the other hand, you might feel that an index portfolio, as simple and inexpensive as it is, needs tweaking to be right for you. Maybe because of your job you're overexposed to a particular sector. Or you've inherited investments that tilt your asset allocation in one direction. If that's the case, there are ways to use targeted index funds to balance out your portfolio.
Finally, you might be put off by some of the features of index funds, like the fact that most are biased toward bigger stocks and tend to become overweighted in whatever sector of the market is running the hottest. Even here, you can use some of these new offerings to address your concerns.
The bottom line: Despite Wall Street's best efforts to muck up things, there's no excuse not to index anymore.