Bipartisan debt control? Yes, it's possible.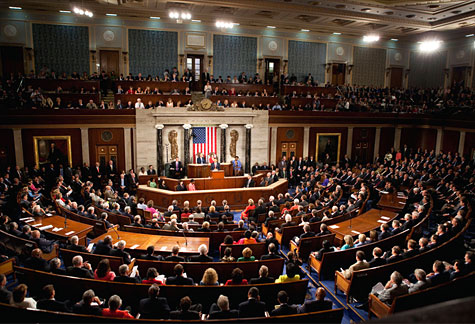 FORTUNE -- Kent Conrad's announcement this week that he would step down in 2012 rather than seek re-election didn't draw much attention outside the Beltway. But it should -- because it could have a big impact on the nation's finances.
Conrad, a Democrat from North Dakota, is chair of the Senate Budget Committee. He was also one of four senators on the president's debt reduction panel to vote last month in favor of the dramatic proposals issued by co-chairs Erskine Bowles and Alan Simpson.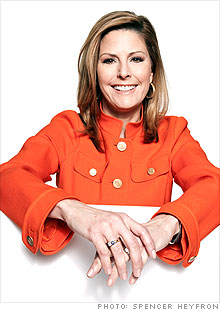 Conrad has made clear his determination to get the nation's runaway debt under control -- and now, without a re-election campaign hanging over his head, he is free to make politically unpalatable choices. As Conrad said of his decision to step down: "There are serious challenges facing our state and nation, like a $14 trillion debt and America's dependence on foreign oil. It is more important I spend my time and energy trying to solve these problems than to be distracted by a campaign for re-election."
Conrad's move adds another ray of hope for those fiscal worrywarts in Washington who routinely issue dire warnings over the ballooning national debt -- but who are equally steeped in the art of low expectations. As Clinton budget-balancer (and current CIA director) Leon Panetta once quipped: The prospects for congressional action to reduce the debt will always be bleak "but at least we'll be able to say I told you so."
Maya MacGuineas, president of the Committee for a Responsible Federal Budget, recently told the National Economists Club that there is now a serious, if still small, chance that this new Congress will adopt a debt control package that "lets the credit markets know our political system is working."
The national debt blew through the $14 trillion mark for the first time ever on Jan. 4. At 62% of GDP, that level stands in sharp contrast to its historic norm of 40%. But estimates that the debt will hit 90% of GDP by the end of the decade are what have really captured the attention of voters and lawmakers.
A study by MacGuineas's bipartisan committee notes this transformation in the political atmosphere: Instead of debating whether the mounting debt even matters, the conversation now centers on what to do about it, with lawmakers from both parties proposing and signing on to a slew of specifics.
"Spending caps, Social Security reform and tax reform are all three pieces which one could see moving relatively easily (as easy as anything here can be)," MacGuineas told Fortune.
Signs of progress
That may be counter-intuitive in a Washington again falling prey to pitched partisan battles, especially over the future of President Obama's healthcare reform. But the seeds of cautious optimism rest in the Senate, where Conrad is expected to lead the charge along with three others who voted in favor of the Bowles-Simpson proposals: liberal Dick Durbin of Illinois (also the Democratic whip) and conservatives Tom Coburn of Oklahoma and Mike Crapo of Idaho.
Conrad has already said he would only support a long-term extension of the nation's debt ceiling -- set to expire March 31 -- if accompanied by a package similar to the $4 trillion in spending cuts the commission proposed.
Signs of a thaw in the political deadlock over the debt were evident in the public reception to the Bowles-Simpson recommendations. Outrage was surprisingly muted over some of the panel's supposedly suicidal proposals -- like raising the retirement age and limiting the mortgage deduction. In other words, this time voters apparently meant it when they told pollsters that the government's massive borrowing was one of their greatest worries.
Other signs of bipartisanship on Capitol Hill include a proposal by Republican Senator Bob Corker of Tennessee and Democrat Claire McCaskill of Missouri to bring spending down to a historical average of 20.6% of GDP over the next ten years. The plan includes a trigger that gives the House and Senate 45 days to offset any increase in spending.
On the House side, Republican Budget Chair Paul Ryan voted against the debt commission proposals. Nevertheless, he has partnered with former Clinton budget director (and fellow debt commission member) Alice Rivlin on a Medicare savings plan.
Under that plan, seniors who turn 65 in 2021 or later would not enroll in existing Medicare but instead would receive vouchers to purchase healthcare in the private market -- an effort to inject price competition into the system.
The Ryan-Rivlin plan is certain to draw plenty of incoming fire. But the partnering of these two brilliant minds -- one a free-market Republican "young gun," the other a Clinton era veteran and critic of Reaganomics -- on a such a revolutionary reform shows how much the political ground has shifted.
Meanwhile, a tenuous bipartisan consensus is emerging over Social Security reform -- plans that include some mix of means testing for the wealthy, raising the retirement age, bumping the payroll tax and limiting cost of living adjustments. That's a big leap from just five years ago, when George W. Bush's attempt at Social Security reform left him bruised and battered.
If the new Congress doesn't act, debate over how to control the federal debt will be one issue at the forefront of the 2012 presidential campaign. That may be fine, but MacGuineas worries that pushing action into 2013 means flirting with the possibility of an event that triggers a debt crisis. Even then, she says, "It's not clear the markets don't lose patience with us before 2013."