The queen of reinvention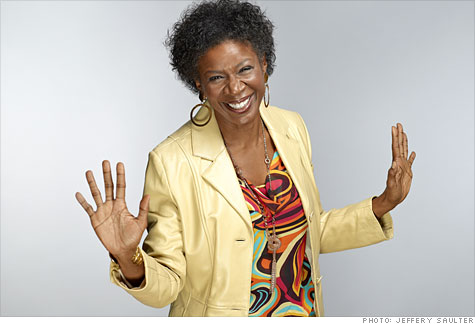 FORTUNE -- Pamela Mitchell has seen the mocking depictions of career seminars -- the ones where a smiley life coach asks people to chant or hold hands. But after such gatherings, people tend to leave and think, Now what? "I created my company to answer the now what," she says.
Since 2003, Mitchell, 46, has run the Reinvention Institute, a career coaching company in Miami. Before that she led a very different life in New York City. Mitchell, who was raised in Milwaukee by a single mother, always thought she'd get one job and stay forever. After Harvard, she decided to work in finance, landing a job managing international deals at Knight-Ridder. The only problem: She didn't find the work interesting.
"She wasn't very happy, but she was very successful," said Alan Schwartz, Mitchell's boss at Knight-Ridder. She recalls, "Even though I wasn't loving it, I was learning. They kept promoting me, and one year turned into five." Then a new group came in, giving Mitchell the push she needed.
"I did something that I do not recommend," she laughs. "I quit without a next plan. I went looking for a book or company that could help, and I found that all the advice was based on assuming you wanted to move up the ladder. There was nothing about how to switch ladders."
Yet switch she did, moving to Discovery Communications as an international sales and marketing director. After three years she joined Playboy.com and became VP of International. Then came 9/11. Her apartment was three blocks from the World Trade Center. "I was home when it happened," she recalls. "I walked down the street with all those people, watched the towers fall. Out of my house for a month, hazmat crews, the whole bit." She realized that if she had to walk away from the life she had in New York, she could.
Exactly one month after 9/11, Playboy had layoffs and cut her position. Then, in 2002, a phone call with her mother, a program manager who was debating going into academia, changed her life. "Mom," Mitchell said, "if you don't have a plan to create a more flexible life, you'll get to this new job and it'll be the same as all the rest. I can help you." Boom -- she knew what she wanted to do next. A year later she had set up shop in Miami. "No one was talking about reinvention then," Mitchell says. "And in 2007 everyone woke up." The company's revenues are today in the mid six figures.
Mitchell, who has a book out called The 10 Laws of Career Reinvention, now feels fulfilled. "I'm the luckiest girl in the world," she says. "And if I decide to do something different yet again, I'll love that too, because I know how to move. That's real job security."
Pamela Mitchell on switching ladders
He who hesitates ... "The longer you think about it, the less likely you are to make a switch," says Mitchell. Start with mini-reinventions, like volunteering for a new project at work, or taking a class.
But be realistic "If someone wants to quit his job and write a novel, but he has kids going into college," Mitchell says, "I don't say, 'Oh, do what you love and the money will follow.' Lay the groundwork now for a transition later."
Repackage skills When you cross industries, you have a translation problem," Mitchell says. You'll have to reframe your experiences in a way that fits the new gig.