Honda recalls 700,000 cars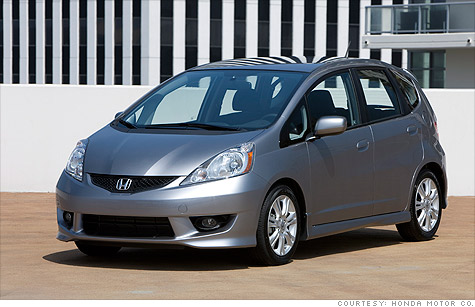 NEW YORK (CNNMoney) -- Honda Motors is recalling 97,000 Fit subcompact cars in the United States because of engine component problems.
The Japanese automaker said Wednesday it needs to replace a part called a lost-motion spring, which is a component in the engine valve train, in 2009 and 2010 models of the small car.
Worldwide, Honda is recalling 693,497 of these vehicles. In Japan , Honda is recalling 167,883 of the cars. In China, the company is recalling 156,302.
No crashes or injuries have been reported related to this problem.
The company said the lost-motion springs, which are compressed by rocker arms in normal engine use, may bend or break over time, resulting in abnormal noise and potentially causing engine damage or stalling.
Honda (HMC) said owners of the Fit vehicles should take them to Honda dealers to replace the part after they receive notification in the mail, which will be sent out in early March.