Charlie Sheen is out, but money keeps pouring in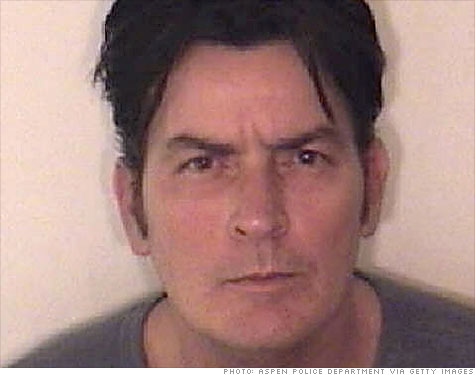 NEW YORK (CNNMoney) -- The good news for the producers of "Two and a Half Men" is that Charlie Sheen's meltdown happened during the show's eighth season, and not the first.
With 177 episodes in the can, the hit show can live on for years in reruns, throwing off cash in syndication revenue for production company Warner Brothers -- and plenty of spending money for the troubled actor.
"'Two and a Half Men' will bring in more than $600 million in syndication for Warner Brothers Television" in the years to come, said Brad Adgate, senior vice president of research at Horizon Media.
Industry insiders estimate that the show has already grossed $400 million in reruns, putting total syndication fees at a cool $1 billion.
"They have so many seasons of those episodes; it's one of the most successful shows in syndication," said David Joyce, media analyst for Miller Tabak. He estimates that the show will bring in $250 million annually in upcoming syndication revenue. "They'll be generating plenty of cash flow in years to come."
The future of "Two of a Half Men," the most popular and highly-rated comedy on television, is uncertain. Sheen's recent radio rant targeted the show's creator and bordered on anti-Semitism, prompting the network CBS (CBS, Fortune 500) and Warner Brothers to cancel production of the current season's four remaining episodes.
"Based on the totality of Charlie Sheen's statements, conduct and condition, CBS and Warner Brother Television have decided to discontinue production of 'Two and Half Men' for the remainder of the season," the network and the studio said in a joint statement.
This is after Warner Brothers -- a unit of Time Warner (TWX, Fortune 500), which is also the parent of CNNMoney -- went on a production hiatus in January while Sheen was in drug rehab following an emergency room visit.
"Two and a Half Men" will be a money making property for years to come, but plenty of people are getting hurt by its cancellation.
Sheen, whose representatives did not return a call for comment, will have to kiss his fat $1.2 million per episode paycheck goodbye.
And Warner Brothers spokesman said that at least 250 members of the cast and crew will be out of work since the season's last four episodes were cancelled. It has yet to be decided whether there will be a ninth season, according to Time Warner.
The blow is also painful for CBS, which pulled in about $160 million in annual advertising revenue from the show, according to Adgate. He said the average price for a 30-second ad was $200,000.
But CBS will still continue to generate ad revenues through reruns. And analysts insist that the show, like other long-running successful comedies, still has legs.
"Comedy repeats well," said Adgate. "People are still watching 'Seinfeld' and 'Friends.'"
CNN reporters Alan Duke and Brittany Kaplan contributed to this report.