Unions: Losing friends all around
FORTUNE -- As Barack Obama stood on that frigid inaugural stage in 2009, labor leaders could envisage the glorious future awaiting them. Here, at last, was a President determined to help unions rebuild their sagging ranks by supporting a "card check" bill that would change the way unions are allowed to organize workers. Here was a President who openly criticized fellow Democrat Bill Clinton for signing the North American Free Trade Agreement. And here was a President who would put government health care for the uninsured at the center of his agenda.
Two years later card check is dead, Obama is out promoting free-trade deals, and his health care reform plan -- passed without a government option -- faces an uncertain future in the courts. And now a costly new front has opened in labor's struggles: the states, where budget-cutting governors are targeting union salaries, benefits, and even collective-bargaining rights.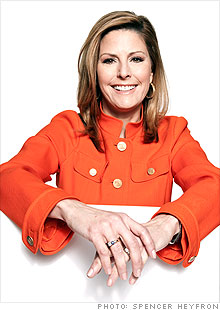 Not even the most union-friendly President in three decades can soften this harsh political terrain -- a problem sure to vex his 2012 reelection bid.
Unions spent $80 million on behalf of Obama and other Democrats in 2008. Combined with a sharp increase in direct contributions to campaigns, this independent money gave union-backed candidates a big edge, according to the Center for Responsive Politics.
Now, even as union membership continues to decline -- reducing the member dues available to siphon into political campaigns -- labor is being forced to spend millions to defend its ground at the state and local levels. That means less money available for the President and his allies in 2012.
Indeed, Obama remains popular with unions even though he hasn't delivered on his promises to them. His problem is that unions are increasingly unpopular with Americans. According to a new Pew Research poll, 41% of Americans say they have an unfavorable opinion of unions, and their support is at the lowest level in a quarter century.
Among independent voters, who determined the 2008 election and are likely to do so again in 2012, labor support has plunged to 42% from 54% in early 2007. While more than half of all those polled believe unions help lift wages and benefits, they worry that labor agreements hurt workplace productivity, the availability of good jobs, and the ability of U.S. companies to compete internationally.
The biggest kink in relations between the public and unions comes from this fact: For the first time in history, most union workers are in government, not in the private sector. So taxpayers, not shareholders, are the ones footing the costs for generous pay and benefits packages -- packages negotiated by legislators with no financial stake but much to gain by securing the political goodwill of union bosses.
Even President Franklin D. Roosevelt recognized this skewed bargaining relationship, writing in 1937 that collective bargaining "cannot be transplanted into the public service ... The employer is the whole people."
The Depression-era President went on to condemn "militant tactics" by government employees. But today's unions -- both public and corporate -- are reacting to being under siege by resorting to tactics that only further erode their popularity.
In Wisconsin, teachers forced school shutdowns; government workers there picketed homes of Republican lawmakers -- following the lead of fellow unions in Washington, D.C., last year, when more than 500 protesters descended on the porch of a bank executive (who happens to be my neighbor) to complain about his employer's role in the financial crisis.
The day after Obama's election, the language of labor leaders sparkled. "This is our moment, a new beginning," said one. Election Day 2008 "was one of the brightest days ever," said another.
Who would have thought, such a short time later, that the President's most loyal friend looks more like a scorpion trapped in the corner?