Tax refunds: More saving and splurging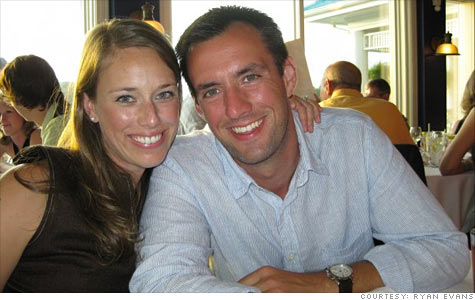 NEW YORK (CNNMoney) -- Using your refund to pay down debt is so 2007, according to a recent report.
Taxpayers are receiving average refunds of over $3,000 a piece this year, and most are planning to save those dollars rather than paying down debt.
Nearly 43% of consumers said they plan to save their refunds, according to the National Retail Federation's 2011 Tax Returns Consumer Intentions and Actions Survey, marking the fifth straight year of this sentiment.
Meanwhile, the percentage of people who plan to pay down debt fell for the third year in a row to 41.9%. It was the first year since the NRF began tracking consumer intentions that saving outweighed paying down debt.
"Frugal living is in style," said Scott Spiker, CEO of First Command Financial Services, a financial service provider. "We've lived in an over-consumptive society for the last 25 years and now we're at a place were people are preparing for themselves for the long-term and that's a healthy thing."
More people are saving when it comes to tax prep too, 35% of those surveyed said they plan to do their own taxes this year, up from 34% in 2010, according to the NRF. Fewer people plan to use an accountant than in previous years.
"The stereotype of people going out to buy a high-definition television isn't really accurate. Most people will save it, pay off debt or spend it making ends meet," noted Bob Meighan, vice president of TurboTax.
Still, some are indulging in a little retail therapy this year: 13.2% of respondents said they will buy a big-ticket item, up from 12.5% last year and 11% in 2009, according to the NRF. The percentage of people planning a vacation was also higher.
For Ryan Evans and his wife, that's a long weekend in Maine this summer. "I usually save my tax refund, but this year things are going pretty well so I figured my wife and I are due," he said. "Lobster here we come!"
But for Scott Cable, this is the first year he decided not to blow his tax refund. In previous years, "I had a full-time job and I usually pissed away the federal refund on frivolous things," he said.
Since getting laid off last summer, Cable is planning a much more conservative approach. "Considering I haven't worked since July, my entire federal return is going to be stashed under my mattress."