Wall Street reform gets Treasury defense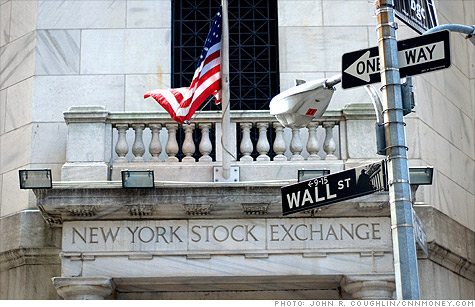 WASHINGTON (CNNMoney) -- An Obama administration official gave a strong defense of the Wall Street reform law Tuesday, saying the measure costs a lot less than the alternative: a collapsed financial system.
During a speech at the Pew Charitable Trusts on Tuesday, Deputy Treasury Secretary Neal Wolin batted down accusations, from Republicans and the banking industry, that regulators were working too quickly or that reforms would be too costly.
"We say that the costliest system of all is one that's prone to collapse," said Wolin said. "What happened in 2008 and 2009 was vastly more costly than implementing the various pieces of Dodd-Frank."
The reform law -- known as the Dodd-Frank Act -- has become a punching bag for House Republicans. They have introduced a litany of bills to "tweak" and undo parts of it.
The new bills aim to weaken the powers of the consumer financial protection bureau created by the measure, as well as rules that crack down on complex financial contracts called derivatives.
Wolin also countered a bigRepublican accusation that the consumer bureau is unaccountable. He said the consumer bureau answers to "Congress and the American people, " and that it must submit reports to and testify before Congress.
He also pointed out that a panel of regulators can overturn the consumer agency's rules, although that can only happen with a two-thirds vote to veto a rule.
Wolin also warned against efforts to overturn or water down rules that allow regulators to require big derivative players to put up margin requirements and capital to back up big bets they're making.
"Requiring the largest participants and dealers in derivatives markets to hold capital and margin is critical to improving the resilience of the financial system," Wolin said.