CNN hires Erin Burnett from CNBC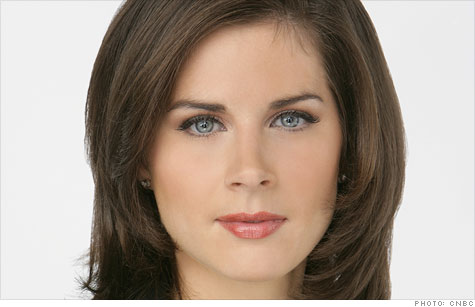 NEW YORK (CNNMoney) -- CNN said Friday that it has hired CNBC's Erin Burnett to serve as an anchor and chief business and economics correspondent.
Burnett will anchor a weekday general news program, as well as contribute to CNN's coverage of national and international breaking news, out of the cable network's New York headquarters. She starts in June and the show will launch this summer. The network has yet to announce the time slot.
"Erin is the kind of all-star player that knows how to connect-the-dots and translate events into relevant information for viewers," CNN Worldwide President Jim Walton said in a statement.
At CNBC, Burnett anchored the weekday programs "Squawk on the Street" and "Street Signs." She covered global business news, reporting from China, the Democratic Republic of the Congo and the Middle East. Burnett, who joined CNBC in 2005, also anchored several documentaries, including "India Rising: The New Empire."
In addition, Burnett was a contributor to NBC's "Today" and "Meet the Press," as well as MSNBC's "Morning Joe."
Earlier in her career, she worked at CNN on the "Moneyline" show.
"I cannot wait to launch our new show: Tackling serious issues and telling great stories," Burnett said in a statement. "The experience I gained at CNBC and NBC News will be invaluable as I expand my focus. I began my journalism career at CNN, so this is like coming home for me."
Neither CNBC nor Burnett could be immediately reached for comment.
Burnett's hire is the latest for CNN, a unit of Time Warner (TWX, Fortune 500), which has been rejiggering its lineup of anchors and shows over the past year.