Bose donates most of his company to MIT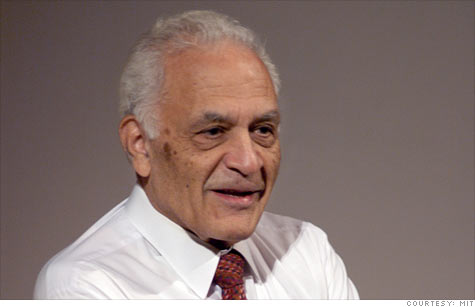 NEW YORK (CNNMoney) -- Successful entrepreneurs often donate generously to their favorite causes, but here's a new twist: Amar Bose is essentially donating his company to his alma mater.
The Massachusetts Institute of Technology announced Friday that Bose, the 81-year-old founder of the sound system company that bears his name, has donated the majority of Bose Corp.'s stock to the school.
The donation is in the form of non-voting shares, MIT said. The monetary value of the shares were not disclosed, and MIT cannot sell its Bose shares. The school will not participate in the management or governance of the company, but it will receive annual cash dividends on its shares when Bose pays them out.
A spokeswoman for Bose said the company will remain privately held and "operate as it always has." She declined to comment further on the gift.
"Dr. Bose has always been more concerned about the next two decades than about the next two quarters," MIT president Susan Hockfield said in a prepared statement. "[He] has asked us not to shine too bright a spotlight on him today. So to honor that wish, let us simply celebrate Dr. Bose's profound belief in the transformative power of an MIT education."
Bose received his bachelor's degree, master's degree, and Ph.D in electrical engineering from MIT. He also taught undergraduate electrical engineering at MIT from 1956 to 2001, maintaining a faculty role at MIT long after his 1964 foundation of founded Bose Corp.
Bose currently employs about 9,000 staffers and is a major economic force in its hometown of Framingham, Mass. The company is known for its high-end speaker systems and headphones.