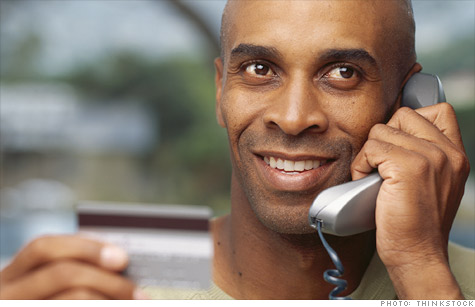 (Money Magazine) -- My husband spends money on toys he never uses: $350 on a ski pass or top-of-the-line golf clubs he's played with twice. If he used the things he buys, I'd be okay with it, but he doesn't. How can I get him to stop? -- C.D., Lakewood, Colo.
Readers say:
Buy an expensive dress. Put it in his closet and never wear it. -- Herb Schiller, Wheatley Heights, N.Y.
I'm an impulse shopper, too. The thing that works for me is to just wait 48 hours. If I still want the item, then I buy it, but many times the impulse goes away. The other thing I do is identify a large goal, and ask myself whether I'd rather buy this one item or be that much closer to a vacation or new car. -- Cyndi Ferguson
Ask him to hold off on large expenses until he's sure of his commitment. For example, only playing eight or more rounds of golf a year would warrant such expensive clubs. -- Michael Martins, Warrenton, Va.
Is he thinking he'll have time to enjoy himself and then life gets in the way? If so, find out what's interfering. Otherwise, over time you'll have an unhappy hubby who feels he never gets time to do what he wants. -- Julie Brown, Plymouth, Mass.
The experts say:
Try to rein in your husband's impulse spending in a way that won't make him feel deprived or judged. When we faced a similar problem in our marriage, we came up with a concept that we call F.U.N. money, which stands for For Unanswered Needs. It's a mutually agreed on amount of cash that you each can spend (or save, if you prefer) without consulting the other, no criticizing or eye rolling allowed. It limits the financial damage of occasional splurges without causing resentment. It's worked for us. -- Mark and Gail Waldman, husband-and-wife financial planners in Vienna, Va.
Got a question for the Help Desk? Send it to helpdesk@cnnmoney.com.