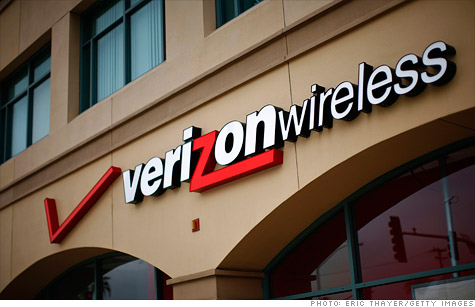 Adios, "convenience charge."
NEW YORK (CNNMoney.com) -- Well, that didn't take long.
Verizon said Friday that it was scrapping a controversial $2 fee for one-time bill payments announced just a day earlier. The announcement had immediately sparked an uproar online from customers irate about the prospect of incurring further fees simply by paying existing ones.
"At Verizon, we take great care to listen to our customers. Based on their input, we believe the best path forward is to encourage customers to take advantage of the best and most efficient options, eliminating the need to institute the fee at this time," Verizon CEO Dan Mead said in a statement.
The so-called "convenience charge" was to have gone into effect Jan. 15. It would have applied to customers who make one-time bill payments using debit or credit cards, either online or by telephone, though the company had planned to continue offering a variety of other free payment methods.
Earlier Friday, the Federal Communications Commission said it was "concerned about Verizon's actions" regarding the proposed new fee and was "looking into the matter."
Customers took to the Web to voice their frustrations with Verizon (VZ, Fortune 500) following Thursday's announcement. A petition against the new fee on Change.org had attracted over 60,000 signatures as of Friday afternoon.
Verizon's quick turnaround was reminiscent of that of Bank of America (BAC, Fortune 500) and a number of other large financial institutions that were forced to cancel proposed fees for debit card use this fall in response to a backlash from customers.
Elsewhere in the telecoms industry, a Sprint (S, Fortune 500) spokesman said Thursday that the company does not have fees similar to the one Verizon proposed, though according to Sprint's website, certain customers who have accounts with spending limits are subject to a $5 monthly fee if they're not enrolled in automatic payments.
AT&T (T, Fortune 500) "does not charge customers a fee like" what Verizon had proposed, a spokeswoman said. T-Mobile charges customers $5 if they make payments over the phone with a company representative.