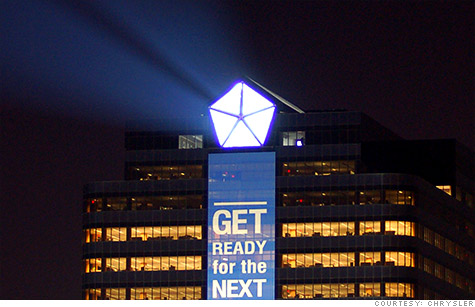 Fiat is raising its stake in Chrysler to 61.8%.
NEW YORK (CNNMoney) -- Italian automaker Fiat SpA said Tuesday it will exercise an option to buy another 3.3% of Chrysler Group, raising its stake in the U.S. company to 61.8%.
Fiat said it will be buying the stake from the Voluntary Employee Beneficiary Association, a United Auto Workers-run trust established to pay health care benefits for retired Chrysler workers.
The option to purchase the stake came as part of the federally backed bailout of 2009, in which Fiat acquired a controlling stake in Chrysler in order to take it out of bankruptcy.
Fiat said the shares will be purchased at a price based on a formula that's part of the share purchase agreement.
The Big Three U.S. automakers have orchestrated a strong turnaround since 2009, when Chrysler and General Motors (GM, Fortune 500) received government assistance after filing for bankruptcy, while Ford Motor (F, Fortune 500) pulled through a tough stretch on its own.
However, concerns about European sales could put a damper on the comeback. Last week, Ford warned in an SEC filing that second-quarter earnings would be reduced by losses from international operations.