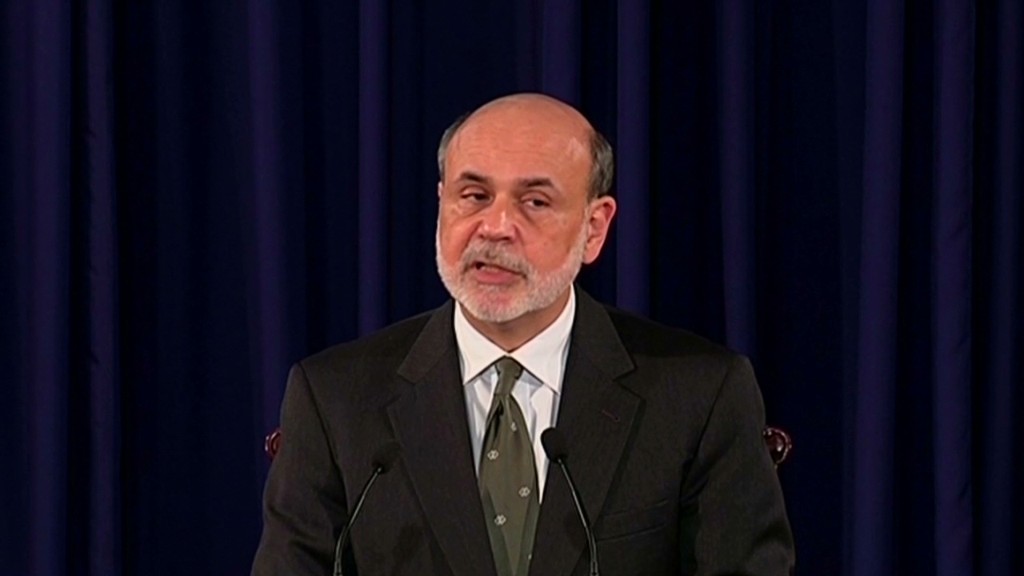 Investors around the globe cheered the Federal Reserves' stimulus announcement, sending stocks higher in Asia and Europe Friday.
The central bank said Thursday afternoon that it would buy $40 billion of mortgage-backed securities a month to try to stimulate the U.S. economy.
The much-anticipated quantitaive easing, or QE3, move sent U.S. stocks to their highest close in nearly five years. But the announcement came after markets had closed in the rest of the world.
World markets were quick to respond Friday. Hong Kong's Hang Seng (HSI) shot up 2.9%, while Tokyo's Nikkei (N225) closed 1.8% higher, and the Taiwan TSEC 50 (TS50) jumped 2.1%. The Shanghai SE Composite Index (SHCOMP) was up 0.6% at the close.
Hopes are running high that the Fed's latest round of stimulus will drive down interest rates and encourage spending by U.S. consumers and businesses. That would likely lift Asian exports that have been sluggish in the wake of the European sovereign debt crisis and the recession conditions across much of Europe.
"Anything that is positive for growth is a good thing," said Elisabeth Afseth, analyst with Investec in London. "The Fed action is certainly a step in that direction."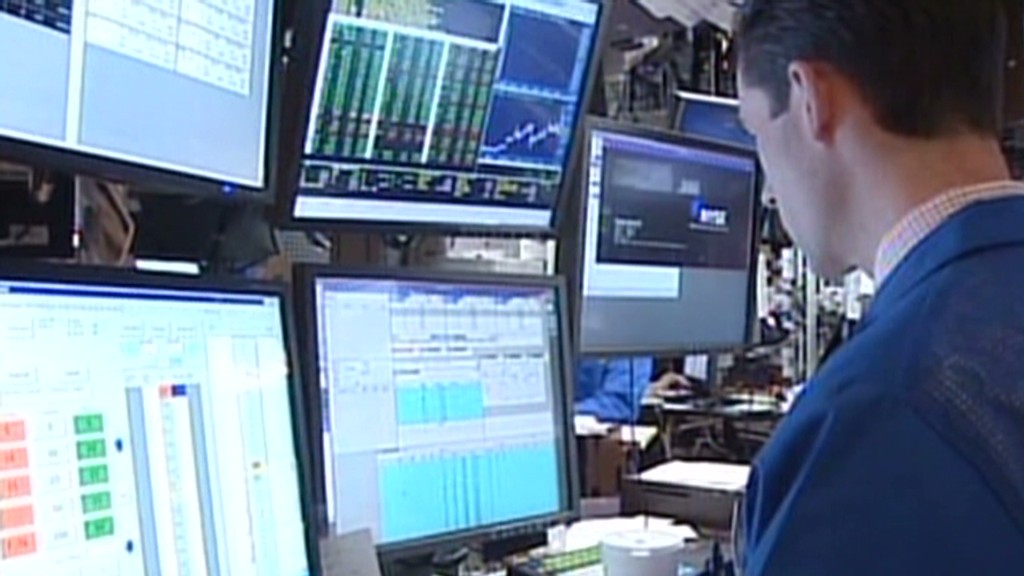 European markets, which have been moving higher after the European Central Bank unveiled its own bond-buying plan a week ago, also rode the Fed euphoria wave. Germany's DAX (DAX) gained nearly 2%, while London FTSE (UKX) was up 1.7% and the Paris CAC 40 (CAC40) jumped 2%.
European leaders 'still behind the curve'
European markets were also buoyed by optimism over recent developments in Europe to resolve the debt crisis. As European finance ministers meet Friday, borrowing costs continued to ease in Spain and Italy -- two of the most troubled sovereign nations. The yield on Spain's 10-year bonds slid to a 5-month low; while Italy's 10-year yield was at a nearly 6-month low.
Investor belief that the Fed action could weaken the dollar put pressure on the U.S. currency Friday. The euro, which has been steadily moving higher against the greenback, topped $1.31 -- its highest level in five months.
Meanwhile, U.S. stocks were poised to extend their gains as investors continued to shift into riskier assets, banking on the Fed's moves.