World markets dropped Thursday as weak economic data from China unnerved investors and sent the Shanghai Composite Index to its lowest level in almost four years.
Broad declines hit markets in Asia, with the Hang Seng in Hong Kong skidding 1.2%, the Nikkei in Tokyo falling 1.6% and the Shanghai Composite dropping 2.1%.
The decline left the Shanghai index at 2,024.8, its lowest level since February 2009 and 6.6% lower since the start of 2012. The Nikkei and Hang Seng remain in positive territory for the year.
European markets were also lower. The CAC 40 in France and London's FTSE ended the day down 0.6%, while the DAX in Frankfurt was little changed.
Investors were spooked by a report from HSBC that contained more dour news for China. HSBC's initial purchasing manager's index for Chinese manufacturing ticked up slightly to 47.8 in September from 47.6, the bank said Thursday. Any reading below 50 indicates that factory growth is shrinking rather than picking up speed.
Economists at Capital Economics said the data indicated a stabilization in China's economy, but not a recovery.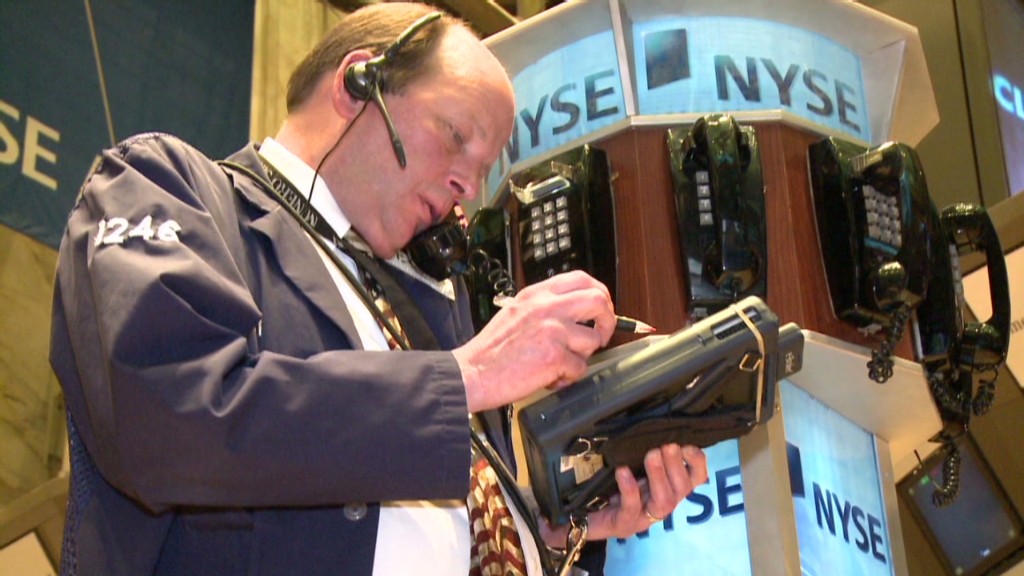 "Today's survey provides reassurance that conditions in manufacturing are not deteriorating," the economists wrote in a research note. "But we are now approaching the one-year anniversary of this index dropping below 50 and a recovery is still not in sight."
Manufacturing in China is considered a barometer of the global economy because of the country's role as a powerhouse exporter.
China, the world's second-largest economy behind the United States, has been hit particularly hard by the recession in much of Europe, where weak conditions have zapped demand. Many economists have downgraded their growth expectations for China in recent weeks.
Policymakers in Beijing, meanwhile, have taken steps to stimulate the economy, including a new round of infrastructure spending, with $157 billion approved for 55 projects.