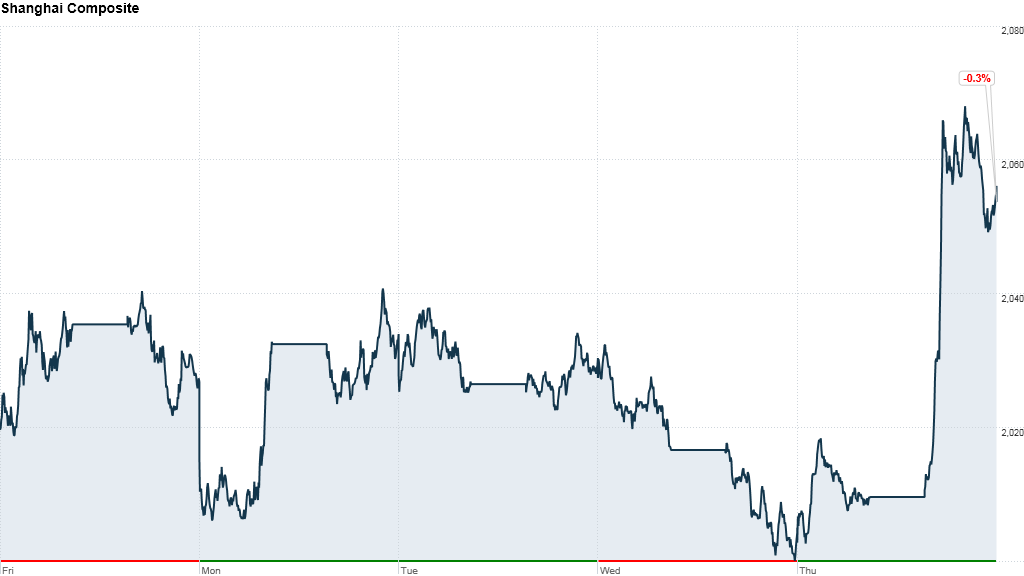 Asian markets closed higher Thursday, and the Shanghai Composite added 2.6%, bouncing off a multi-year low.
The Shanghai Composite has taken a big hit in recent months, falling to a three-and-a-half year low earlier this week. The index has tumbled 66% over the past five years, 26% over the past three years, and 7% so far in 2012.
But on Thursday, Shanghai's struggling index closed up 52 points to 2056. Japan's Nikkei gained 0.5% and the Hang Seng in Hong Kong added 1.0%. European markets built on the momentum as Britain's FTSE 100, the DAX in Germany and France's CAC 40 added between 0.3% and 0.7% in early trading.
Much of the Shanghai Composite's gains were made as rumors of a policy change by regulators swirled during early afternoon trading.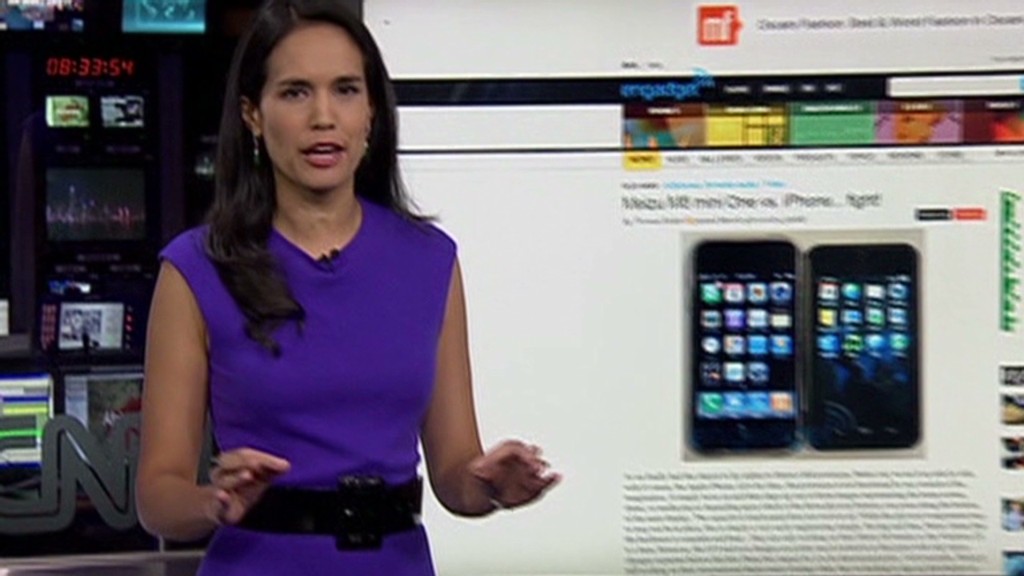 "We are at this stage where any silly comment provides a squeeze," said Michael Hsia, a sales trader at Louis Capital in Hong Kong. "The gist is that people are looking for any excuse to get into the market."
The market's favorable reaction came as fresh economic data pointed to further deterioration in China's manufacturing sector. The National Bureau of Statistics reported Thursday that industrial profits dropped in August for a fifth consecutive month.
Related: China stocks stuck in massive rut
The manufacturing data is the latest in a wave of weak results, which have combined to ratchet up pressure on China's policymakers to provide additional support to the economy.
China's economy is still expanding at a 7% to 8% annual clip, but it has slowed from pre-financial crisis growth rates that often exceeded 10%.
More stimulus is no sure thing. Some analysts think officials will hold off until after the impending 18th Party Congress, expected to convene in Beijing sometime in October, to elect China's new leadership.