U.S. stocks continued to march higher this week, with the Dow and S&P 500 flirting with five-year highs. But a cloudy outlook for the global economy remains a significant drag on the market.
Despite a better-than-expected report on the U.S. job market, stocks faltered late Friday to end mixed. The Dow Jones industrial average added 0.2%, while the Nasdaq fell 0.4%. The S&P 500 ended little changed.
For the week, however, the major gauges all advanced about 1%. Following this year's gains, the Dow and S&P 500 are trading near their highest levels since 2007, while the Nasdaq continues to trade at levels that it last hit in 2000.
The Labor Department's monthly report showed employers added 114,000 jobs in September, better than the 110,000 economists surveyed by CNNMoney had expected. And the unemployment rate dropped to 7.8%, falling below 8% for the first time since early 2009.
One strategist noted that the job news was good, but not good enough to make investors forget that the economy is still growing at a sluggish pace.
Related: Stock correction may be coming
"The bottom line is that the economy appears to be grinding along at a pace that is universally unsatisfying, and well short of the pace needed to ramp up the still lackluster pace of job creation and promote better household income growth," said Jim Baird, chief investment strategist for Plante Moran Financial Advisors, in a note to clients.
Investors are also concerned the U.S. economy could fall off the so-called fiscal cliff of federal spending cuts and tax hikes if Congress fails to act.
In addition, the debt crisis in Europe, where Spain and Greece are facing serious challenges, is still a threat. China's economy has also shown signs of slowing down, raising worries about one of the main drivers of global growth.
Meanwhile, the U.S. government logged a $1.1 trillion deficit in fiscal year 2012 -- marking the fourth straight year of trillion-dollar shortfalls, according to the Congressional Budget Office.
The Federal Reserve said consumer credit increased $18.1 billion in August. Economists had expected consumer borrowing to have increased $5 billion, according to a survey of analysts by Briefing.com.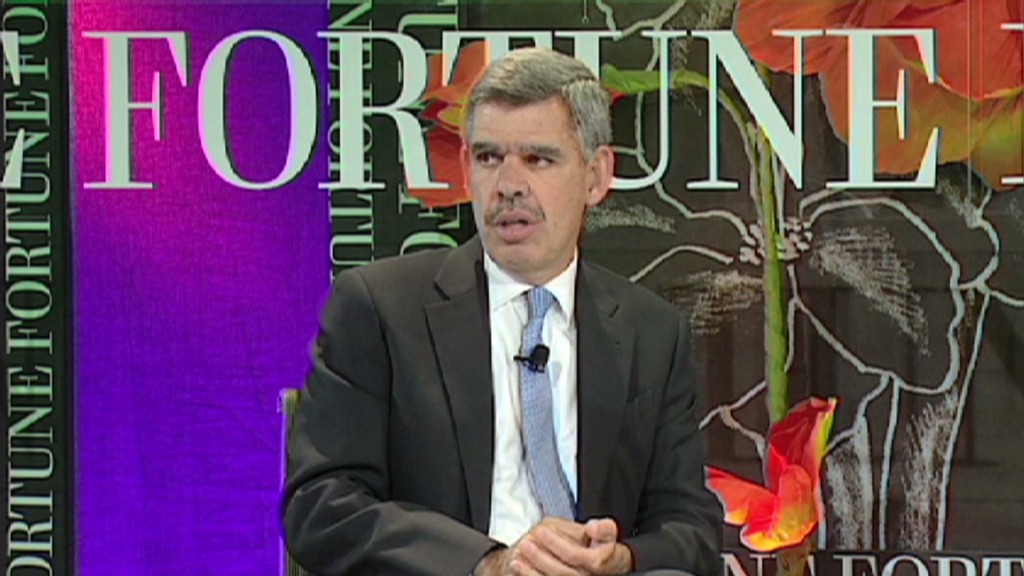 Companies: Shares of social gaming firm Zynga (ZNGA) plunged 12%, following the company's announcement that it was lowering its 2012 guidance.
Avon Products (AVP) shares rose 6% after Andrea Jung, the company's former CEO, resigned her post as executive chairman.
Facebook (FB) shares shed nearly 5%, a day after company declared 1 billion people use Facebook.
Shares of Sprint (S) rallied more than 2% following reports that the company may be seeking a competing big for MetroPCS (PCS).
Related: Behind Iran's currency crash
World Markets: European markets ended higher. Britain's FTSE 100 rose 0.7%, the DAX in Germany added 1.3% and France's CAC 40 gained 1.6%.
Asian markets posted gains for the day. The Hang Seng in Hong Kong rose 0.5%, while Japan's Nikkei ended 0.4% higher. Markets in Shanghai were closed this week for a holiday.
Currencies and commodities: The dollar rose against the euro and British pound and Japanese yen.
Oil for November delivery fell $1.83 to end at $89.88 a barrel.
Gold futures for December delivery dropped $15.70 to settle at $1,780.80 an ounce.
Bonds: The price on the benchmark 10-year U.S. Treasury fell, pushing up the yield to 1.72% from 1.66% from late Thursday. The bond market will be closed Monday for the Columbus Day holiday.