U.S. stocks ended modestly higher Monday as strength in the technology sector overshadowed concerns about the fiscal cliff and political uncertainty in Europe.
The Dow Jones industrial average rose 0.1%, led by shares of tech companies. HP (HPQ)shares gained 2.7% on unconfirmed reports that activist investor Carl Icahn could take a stake in the computer maker. HP had no comment on the reports and calls to Icahn Enterprises went unanswered. Shares of Cisco (CSCO) and Microsoft (MSFT)were also higher.
McDonald's (MCD) shares gained ground after the fast food chain said global same-store sales, a key metric, rose 2.4% in November, led by sales growth in the United States.
The tech-heavy Nasdaq gained 0.3%. The broad S&P 500, which reflects trading in shares of many multinational companies, ended little changed.
Investors have been reluctant to place big bets before lawmakers reach a compromise on tax increases and spending cuts set to kick in automatically on Jan. 1. Without a deal, the U.S. economy could fall back into a recession.
Obama reiterated his call Monday for Congress to pass legislation to preserve tax breaks for middle class Americans, while allowing tax breaks for the wealthy to expire. But the president said he was willing to work with Republicans on a plan for economic growth, job creation and deficit reduction.
"I understand people have a lot of different views and I'm willing to compromise a little bit," Obama told workers at a manufacturing plant in Michigan.
Europe was also back in the spotlight after Italian Prime Minister Mario Monti unexpectedly announced plans over the weekend to step down after parliament passes a national budget later this month.
The news sent Italian stocks plunging and the yield on the Italian 10-year bond rising to nearly 5%. Investors are worried that Monti's resignation could throw a wrench into Italy's plans to bring down its high levels of debt. Italy is the third largest economy in the euro area and political instability there could reignite the region's debt crisis.
Related: Italian politics returns to haunt Europe
While markets have rallied under Monti's tenure, analysts say investors have been underestimating Italy's deep economic problems and political dysfunction.
"Markets have grown too complacent about Italy, in our view," said Silvio Peruzzo, an analyst at Nomura Securities, in a note. "Some repricing of the sovereign risk is likely."
European stocks recovered from early losses to close mostly higher. The DAX in Germany gained 0.2%, while shares in London advanced 0.1% and the Paris stock exchanged ended flat.
Related: Fear & Greed Index stuck in neutral
Investors are also waiting to see how the Federal Reserve will act later in the week.
The Fed's Federal Open Market Committee meeting on Tuesday and Wednesday could move markets. The central bank will have to decide the fate of one of its stimulus programs, Operation Twist, which is set to end this month.
Economists are expecting that the Fed will convert its program from swapping short-term bonds from long-term bonds into an outright bond purchase program.
In other markets, oil prices fell while gold prices moved higher. Bond prices were higher, with the yield on the 10-year Treasury note falling to 1.62%. The U.S. dollar fell versus the euro, British pound and Japanese yen.
In Asia, inflation quickened in China and revised data indicated Japan has slipped into recession. Asian markets ended higher. The Shanghai Composite was the best-performing major index, adding more than 1%.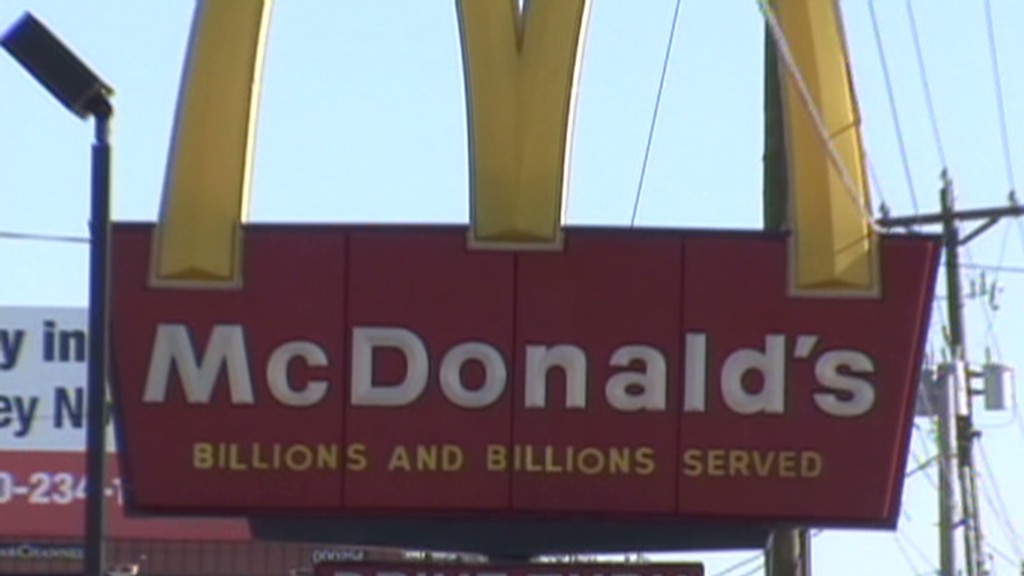 On the corporate front, shares of Ingersoll-Rand (IR)fell after the company said it plans to spin off its commercial and residential security businesses into a new company. Ingersoll-Rand also announced a $2 billion share repurchase program and boosted its quarterly dividend.
Shares of Priceline (PCLN) fell 5% after Deutsche Bank (DB) downgraded the stock to a 'hold' from a 'buy'.