U.S. stocks rose Wednesday, as investors welcomed an upbeat start to corporate earnings season.
The Dow Jones Industrial Average gained nearly 0.5%, the S&P 500 rose 0.2% and the Nasdaq added 0.4%.
Aluminum producer Alcoa (AA), the first Dow component to report fourth-quarter results, posted earnings after the bell Tuesday that were in line with forecasts. But sales were better than expected.
"One stock doesn't make it, but Alcoa is giving people a bit of optimism about earnings season," said Dave Rovelli, managing director of US equity trading at brokerage Canaccord Genuity.
Analysts expect earnings for companies in the S&P 500 to grow 3.2% in the fourth quarter versus last year, according to S&P Capital IQ. Banks and companies in the consumer discretionary sector are expected to lead earnings growth.
Wells Fargo (WFC) will report Friday, making it the first major financial institution to release results for the fourth quarter. Morgan Stanley (MS), which is tentatively scheduled to report results next week, is expected to soon cut 1,600 jobs. Citigroup (C), Bank of America (BAC), Goldman Sachs (GS) and JPMorgan (JPM) will also release quarterly results next week.
"The financials have been leading the way," Rovelli said. "If we continue to get good news out of them, the market could be in for a leg higher."
On Wednesday, Boeing (BA) was the best performing blue-chip. The stock rose 3.6%, recovering from losses earlier in the week after a series of setbacks involving its new 787 Dreamliner. Bank of America fell 4.7% after analysts at Credit Suisse (CS) downgraded the stock to neutral from outperform.
Apollo Group (APOL) shares fell after the company reported a sharp drop in enrollment at the University of Phoenix.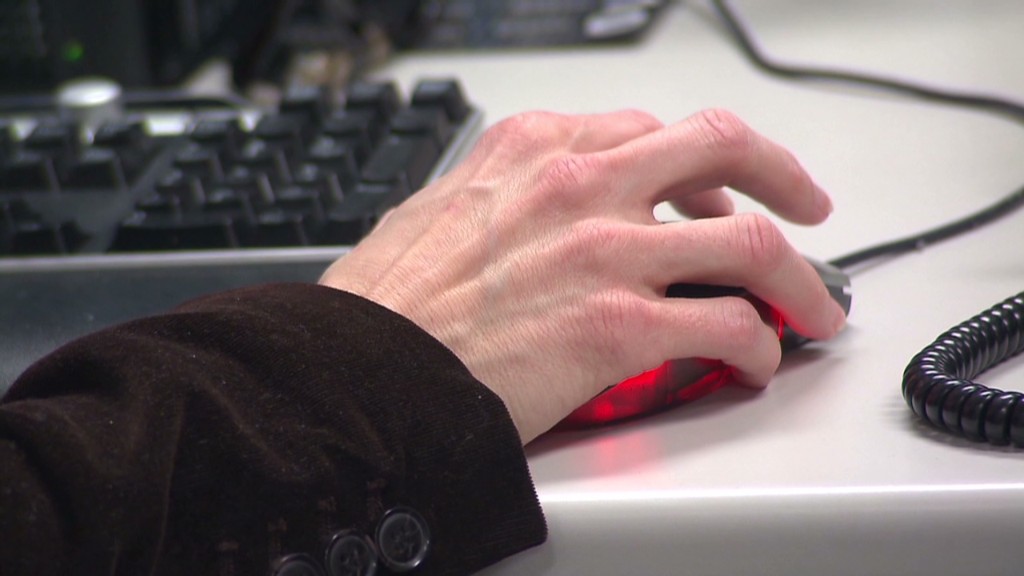 Facebook (FB)shares advanced after the social network said it would make an unspecified announcement next week. The stock gained 5%, rising above $30 a share for the first time since last July.
Herbalife (HLF) jumped after Third Point, a hedge fund run by Dan Loeb, said it took an 8% stake in the dietary supplement company. The move comes after activist investor Bill Ackman called Herbalife a pyramid scheme and placed a $1 billion bet the stock would fall to zero.
Shares of wireless broadband provider Clearwire (CLWR) surged on news that Dish Network (DISH) had offered to buy the company, kicking off a potential takeover battle with Sprint (S).
European markets closed higher. The FTSE 100 in London rose 0.7%, ending the day at the highest level since May 2008. Asian markets closed mixed. The Shanghai Composite closed even on the day, while the Hang Seng added 0.5% and Japan's Nikkei advanced 0.7%.
Oil and gold prices edged lower. The U.S. dollar rose versus the euro, British pound and Japanese yen.
Bond prices rose modestly, with the yield on the 10-year U.S. Treasury edging down to 1.86%.