U.S. stocks finished mixed Tuesday, as investors digested another round of earnings reports and looked ahead to President Obama's State of the Union address in the evening. But the day's modest moves were enough to push the Dow within striking distance of its record intraday high.
The Dow Jones industrial average rose 0.3% to close at 14,018.70, just 179 points, or 1.3% short of its all-time high reached in October 2007. The S&P 500 edged up 0.2%, ending at its highest level since November 2007. The broad index is 57 points, or 3.6% from its record intraday high hit in October 2007.
The tech-heavy Nasdaq shed 0.2%.
With stocks near their highest levels ever, investors aren't willing to place any big bets, especially amid a light economic calendar and as earnings season winds down. Year-to-date, the Dow and S&P 500 are both up nearly 7%, while the Nasdaq has gained nearly 6%.
"We've had a very strong start to the year, and now investors are starting to wonder if we're due for the kind of pullback we've seen the last few years," said Micheal Sheldon, chief market strategist at RDM Financial Group.
On the corporate front, Avon Products (AVP) shares jumped 20%, leading the gains on the S&P 500, after the beautify and personal products company posted better-than-expected earnings.
Fossil (FOSL) shares climbed almost 3%, making it among the biggest gainers on the Nasdaq 100, after the retailer beat earnings and revenue forecasts, thanks to strong watch demand.
Barclays posted a drop in profit and announced that it is cutting 3,700 jobs. Shares of the British bank spiked 9%.
Shares of McGraw-Hill (MHP), the owner of rating agency Standard & Poor's, edged lower after the company reported a rise in revenue and logged quarterly earnings per share that were in line with expectations.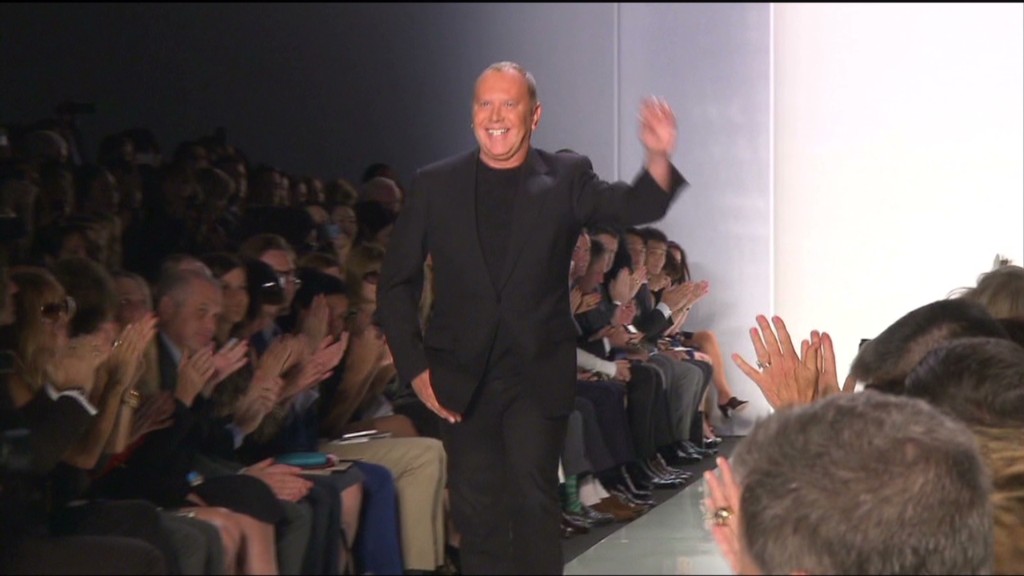 Meanwhile, Coca-Cola (KO) declined after reporting earnings that slightly topped expectations, while Michael Kors (KORS) shares jumped 9% after delivering results that blew past forecasts.
Apple (AAPL) shares slipped after CEO Tim Cook slammed activist shareholder David Einhorn, calling the hedge fund manager's lawsuit asking Apple to change its plans on preferred stock a "silly sideshow." Though Cook dismissed the lawsuit, Apple is considering Einhorn's proposal.
Related: M&A making a comeback
In economic news, the Treasury Department posted a budget surplus of almost $2.9 billion for January. Economists were expecting a $2 billino deficit for the month.
Later Tuesday, President Obama will deliver the first State of the Union address of his second term. He is expected to focus on the economy , jobs and the budget, while also speaking about gun control and immigration.
Fear & Greed Index still registering "extreme greed"
Overseas, G-7 finance ministers reaffirmed their commitment to have "market determined exchange rates" early Tuesday. The statement also mentioned having each countries' fiscal and monetary policy focus on domestic issues and "not target exchange rates."
The statement comes amid growing concern that the economic policies of Japanese Prime Minister Sinzo Abe are aimed at spurring economic growth by driving the value of the yen lower in order to boost exports income. Japan is one of the members of the G-7.
European markets finished higher, as did Asian markets. Japan's Nikkei ended up 1.9% after favorable monetary policy comments from contenders to be the next Bank of Japan governor.
Meanwhile, South Korea's KOSPI reversed early gains to close down 0.3%, after North Korea conducted an underground nuclear test. International institutions and governments were quick to condemn the test, but market reaction was muted. Exchanges in Hong Kong and Shanghai were closed for the Lunar New Year holiday.
The dollar was lower versus the euro and the Japanese yen, but gained ground versus the British pound.
Oil and gold prices rose slightly.
The price on the 10-year Treasury note declined, sending the yield up to 1.98% from 1.95% late Monday.