An unexpectedly robust jobs report Friday could push Wall Street into yet another record-setting gain.
U.S. stock futures were higher ahead of the opening bell.
The U.S. government reported that 236,000 jobs were added to the economy in February, and the unemployment rate dropped to 7.7% from 7.9%. That was much better than the 170,000 and 7.8% expected by economists surveyed by CNNMoney.
The strengthening U.S. economy, and particularly job growth, has helped push stocks to new highs.
The Dow finished at a new record Thursday, as the blue chip index and the S&P 500 advanced for a fifth straight day.
Online music streaming firm Pandora Media (P) reported better-than-expected quarterly sales and announced that its CEO will be stepping down. Pandora's shares soared in premarket trading.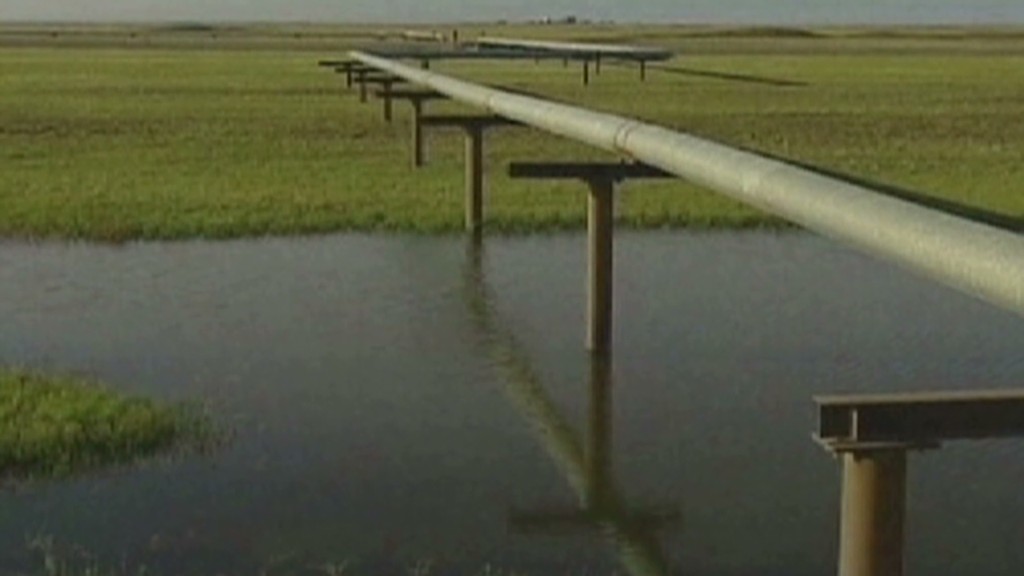 Athletic shoe retailer Foot Locker (FL) reported a significant increase in sales and profit for the fourth quarter. But its stock dipped 4% in premarket trading.
Citigroup's (C) shares gained more than 2% in premarket trading, following news that the bank passed the Fed's stress test to gauge if it could weather another recession. Morgan Stanley (MS),JPMorgan (JPM) and Goldman Sachs Group (GS) also passed the tests.
Related: Fear & Greed Index headed for extreme greed
European markets were strong in midday trading, fueled by encouraging U.S. jobs data, while Asian markets ended mixed. The Shanghai Composite lost 0.2% and the Hang Seng added 1.4%. Japan's Nikkei increased 2.6% after the yen extended losses and revised data showed the country's economy has pulled out of a shallow recession.