Tremors in Asia couldn't shake U.S. investors Thursday.
The Dow Jones Industrial Average, the S&P 500, and the Nasdaq closed with gains of 1.2% to 1.5%, bouncing back from modest losses earlier in the day.
In a month that's been checkered with heightened volatility, trading was notably stable as investors shrugged off a sharp sell-off in Asian markets. (Fear & Greed Index moves away from extreme fear)
Click here for more on stocks, bonds, commodities and currencies
The easing of quantitative easing? When will the U.S. Federal Reserve cut back on its bond buying program? Will other central banks, including the Bank of Japan, cut investors off too?
Those questions have been worrying investors more and more in recent weeks.
Related: The bull market Wall Street loves to hate
Cheap money from the Fed and other central banks has been fueling the 2013 rally in global markets. All three major U.S. indexes are up between 13% to 15% this year.
Investors saw some bright spots in the U.S. economy Thursday. Retail sales came in above expectations, and weekly jobless claims dipped more than forecast.
World markets wobble: Japan's Nikkei index fell into bear market territory, marked by a decline of at least a 20% from its most recent peak. Other major indexes in Asia also tumbled. Stocks in Europe rebounded from sharp losses to end mixed.
Japan's prime minister Shinzo Abe had promised to increase its central bank's intervention to prop up Japan's stock market and weaken the yen, in an effort to help the economy by encouraging exports.
So-called Abenomics seems to have lost its luster. As the Nikkei sold off, the yen hit its highest level since early April.
Related: Nikkei tumbles 6% on central bank fears
Market strategist Komal Sri-Kumar said the gyrations in Japan's markets could "be an interesting precursor to what might happen in the U.S." if the Fed decides to end its $85 billion-a-month bond buying program, or even scale it back.
But the Nikkei has also had a stratospheric rise on the back of Japan's aggressive stimulus moves, so a pullback might be considered healthy.
Related: School gives 16-year-olds $100,000 to invest
In corporate news, shares of Gannett (GCI) rallied after the newspaper publisher said it was buying Belo (BLC) for $1.5 billion, a deal that will significantly increase the number of television stations it owns. Shares of Belo were also higher, reflecting the 28% premium that the purchase price represents.
Shares of beauty products company Coty (COTY) fell, after the company made its public debut on the New York Stock Exchange. Coty raised $1 billion through an IPO that priced shares at $17.50 apiece.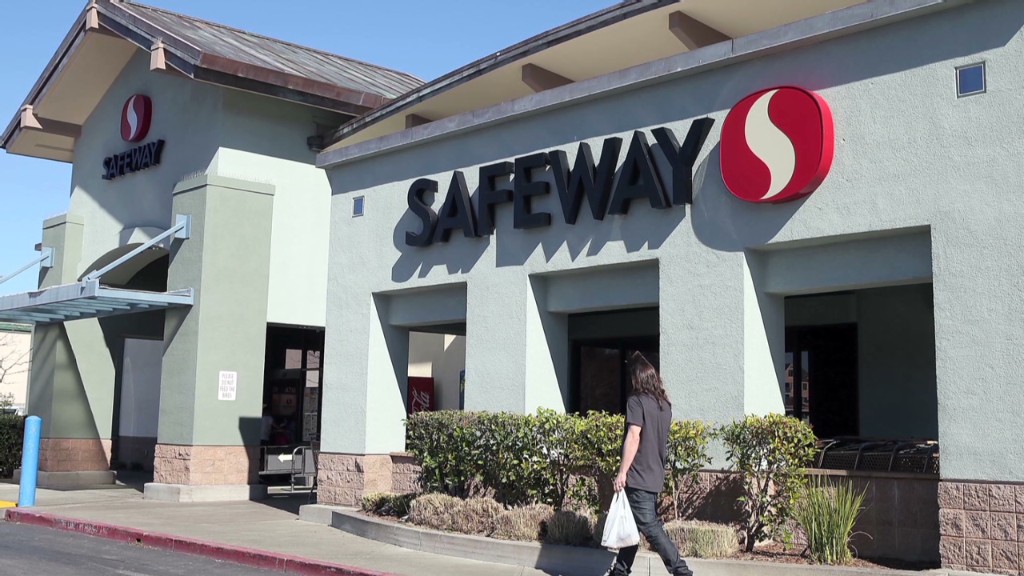 Meanwhile, Safeway (SWY) shares rose, after the grocery chain announced the sale of its Canadian operations to Sobeys for $5.68 billion. Safeway said it will use the proceeds from the sale to pay down $2 billion in debt, buy back stock and support growth elsewhere.
In the U.K, shares of part-nationalized Royal Bank of Scotland (RBS) slumped, after CEO Stephen Hester said Wednesday he would step down at the end of the year to allow a successor to steer the bank through privatization. No successor has been named yet.
Shares of Myriad Genetics (MYGN) gave up earlier gains to end lower, after the U.S. Supreme Court ruled that human genes can't be patented but synthetic ones can.