U.S. stocks managed modest gains Monday after solid earnings from Citigroup, but the rise was tempered by a weak report on retail sales.
The Dow Jones industrial average, the S&P 500 and the Nasdaq all edged up about 0.2%. The slim gains were enough to send the Dow and S&P 500 to new record closing highs, and the Nasdaq to the highest level in over a decade.
Investors welcomed better-than-expected quarterly results from Citigroup (C), which reported net income of $4.2 billion, or $1.34 per share, driven by a jump in revenue and lower loan losses. Corporate earnings could be a big market driver this week.
Goldman Sachs (GS) reports early Tuesday, along with Dow stocks Johnson & Johnson (JNJ) and Coca-Cola (KO).
Overall, the companies in the S&P 500 are expected to report earnings growth of less than 0.1% for the quarter, according to FactSet. That would be the weakest growth since earnings fell in the third quarter of 2012, but investors seem optimistic that companies will be able to beat analysts' low expectations.
Meanwhile, retail sales rose 0.4% in June, the Census Bureau said Monday. That's a slowdown from a 0.6% rise a month earlier, and weaker than expected.
Separately, the New York Federal Reserve bank said its index of manufacturing activity in the region rose to 9.5 in July, from 7.8 in June.
Related: China's GDP growth slows to 7.5%
"Investors are keeping a watchful eye on economic data, not only for signs about the direction of the economy, but perhaps more importantly in a search for clues about the Fed's next steps," said Jim Baird, chief investment officer for Plante Moran Financial Advisors.
Federal Reserve chairman Ben Bernanke will be on Capitol Hill this week for his annual testimony on the economy. Bernanke gave the market a boost last week after he said U.S. monetary policy will remain "highly accommodative" for the foreseeable future.
Earlier, the Chinese government said gross domestic product rose by 7.5% in the second quarter, matching official estimates. While growth was slower than the 7.7% rate in the first quarter, investors were relieved that Chinese GDP was not weaker than expected.
"Investors need to realize that China's leadership is primarily focusing on long-term changes, instead of quarter-to-quarter results," said Jack Ablin, chief investment officer at BMO Private Bank.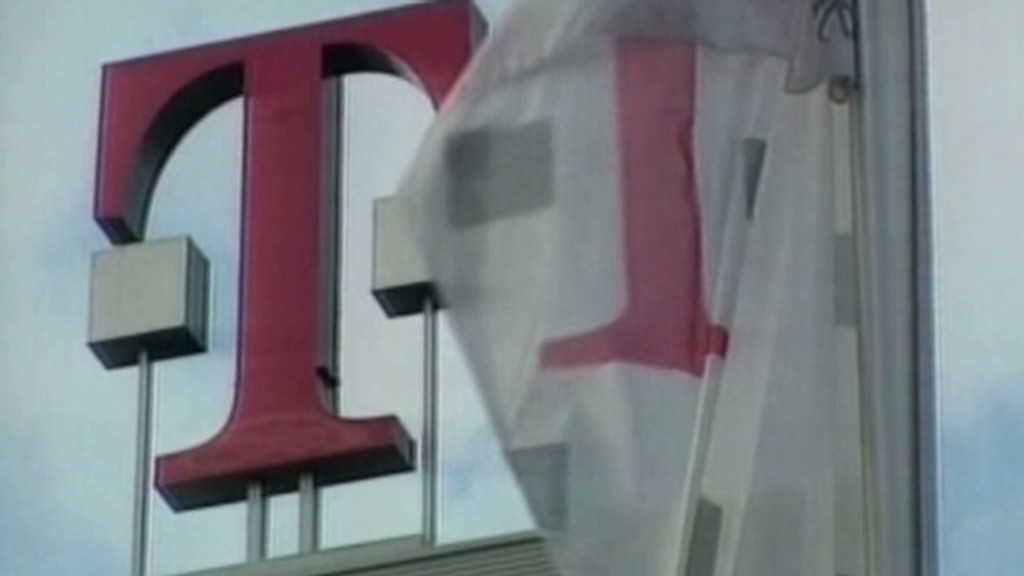 What's moving? Shares of Leap Wireless International (LEAP) jumped 112% after AT&T (T) said on Friday that it plans to acquire the prepaid wireless provider for about $1.2 billion.
Tiffany & Co. (TIF) shares were up 3.6% after analysts at Stifel upgraded the jeweler to buy from hold.
Related: Fear & Greed Index gets greedy
Boeing's (BA) stock edged up after British investigators said that a Dreamliner fire at London Heathrow Airport last Friday was not linked to its batteries, which have created problems in the past.
Major European markets closed higher with the UK's FTSE 100 (UKX) up 0.6%. Meanwhile, the main Chinese markets ended with gains. The Shanghai Composite index rose about 1% and the Hang Seng index inched 0.1% higher.
In Japan, the Tokyo Stock Exchange was closed for a holiday.