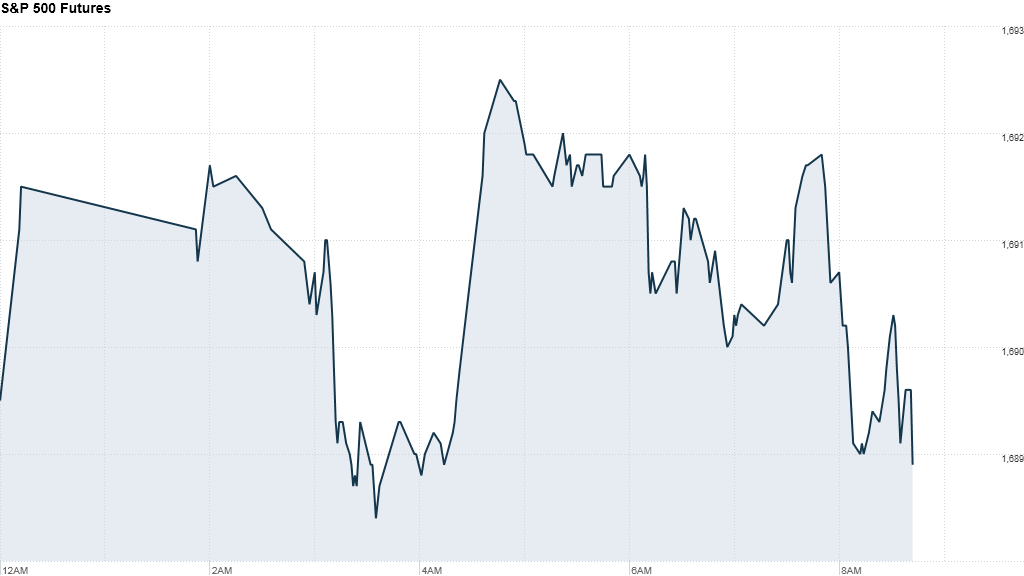 Investors are readying themselves for this week's deluge of earnings announcements.
U.S. stock futures were little changed early Monday.
"Looking at the rest of the week ahead, it will be a bumpy one for U.S. earnings as around 160 S&P 500 constituents are scheduled to report," wrote Deutsche Bank analyst Jim Reid, in a market report. "With U.S. banks now largely out of the way, we should get a clearer picture of how corporate America is performing."
McDonald's (MCD) reported earnings and sales that fell short of forecasts. Same-store sales, a key metric of economic health, edged up 1%.
Halliburton (HAL) reported an increase in quarterly profit and a revenue record, driven in part by drilling in Angola, Russia and the North Sea.
Kimberly-Clark (KMB), producer of Kleenex, Huggies, Kotex, Depends and Scott products, reported an increase in quarterly profit but sales were flat.
Six Flags (SIX) shares fell after the amusement park operator said earnings slumped 26% in the second quarter. The company is also struggling with the fallout from a fatal roller coaster accident over the weekend.
Netflix's (NFLX) report is due after the close.
Related: Fear & Greed Index, still greedy
Several major tech companies will report quarterly results later this week, including Apple (AAPL), Facebook (FB) and Amazon (AMZN).
The financial performance of these companies always garners a lot of attention. But investors are even more keenly awaiting them this time, since they come on the heels of poor earnings from Google (GOOG) and Microsoft (MSFT).
UBS (UBS) agreed to pay about $745 million to settle a case with the U.S. Federal Housing Finance Agency over improperly selling mortgage-backed securities to Fannie Mae and Freddie Mac in the U.S.
In economic news, the National Association of Realtors will publish data on existing home sales at 10 a.m. ET.
Related: Get ready for results from Apple, Facebook, McDonald's...
U.S. stocks finished mixed Friday, though the major indexes are currently near record highs.
The Dow and S&P 500 ended Friday with a fourth straight week of wins.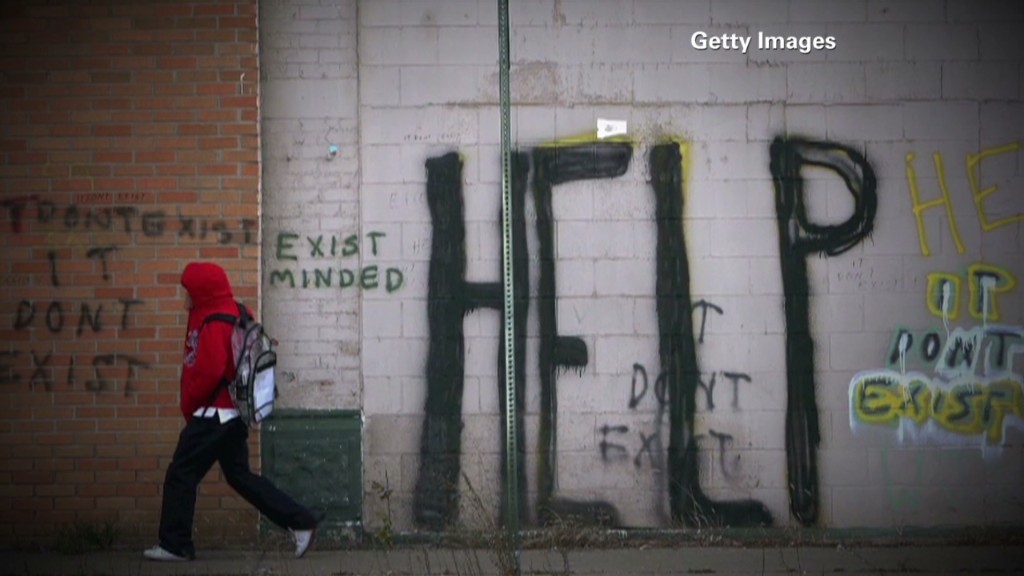 In Europe, the major indexes were mixed in midday trading.
Asian markets ended with mixed results. Japan's Nikkei advanced by 0.5% after voters rewarded the architects of Abenomics with a sweeping electoral victory.
"Japan now has no election planned for the next three years, suggesting Abenomics will be here to stay for some time," wrote Reid. "Politics aside, the next test for Abe's economic agenda is Japanese corporate profitability, with the domestic earnings season kicking off this week."
Hong Kong's Hang Seng index also edged up by 0.3% while the Shanghai Composite index declined by 0.9%.