Stocks fell for a second consecutive week, with the Dow and S&P 500 dropping more than 2%. While losses like this have been rare so far this year, it's pretty typical during the dog days of August.
The Dow Jones industrial average, the S&P 500 and the Nasdaq were just slightly lower Friday, but the pain of Thursday's big sell-off still lingered.
Despite two down weeks, the major indexes remain between 15% and 20% higher for the year. But future gains may be hard to come by as investors worry about the Fed and the broader economy.
Bond yields spike on Fed jitters: Questions about the Federal Reserve's next move remain unanswered. Many traders think the Fed will start to taper its $85 billion in monthly bond buying sooner rather than later.
There are also concerns that other central banks around the world, including the Bank of England, will begin to raise rates soon.
Those worries have put pressure on stocks and pushed the yield on the 10-year Treasury to 2.83%, the highest in two years, from 2.6% at the start of the week.
Are consumers still spending? Investors are also growing nervous about the health of the consumer in light of weak earnings from a number of retailers.
Nordstrom (JWN) was the latest to disappoint. The upscale department store's revenue came in short of forecasts and it also offered weak guidance for the remainder of the year, sending shares nearly 5% lower.
Earlier in the week, Wal-Mart, (WMT) Macy's (M) and Kohl's (KSS) reported lackluster results and tepid outlooks.
The weakness among retailers was a hot topic among traders on StockTwits, who wondered what it could mean for other companies, including credit card giants Visa (V) and MasterCard (MA).
jf4533: $JWN confirms what $WMT and $M have been telling us already... consumer is not buying. ominous for Holiday sell season, and $SPY too.
flounder: If consumer spending is as bad as what $WMT $TGT $M $JWN say, then $MA and $V may be too stretched here. #Cautious
Related: Fear is back in the market
Also on the earnings front, Dell (DELL) reported solid quarterly results after the close Thursday, but shares traded lower Friday. The company's future is still in limbo. Founder Michael Dell wants to take it private, but hedge fund manager Carl Icahn has put up a fight.
bogdanryabyy: Wonder what Ichan will do with $DELL in the future? All I know is not to bet against Ichan and his track record.
Pandora (P) shares moved higher after Goldman Sachs upgraded the stock to buy from neutral due to rising advertising and subscription revenue. Traders had mixed feelings about the upgrade.
almostatrader: $P music to my ears!
PTSD_Trader: I want $P in my portfolio at some point, but a $GS upgrade is the kiss of death. :)
UltraGwenn: $P one thing i've learned in life is, when $GS pumps, i short Bearish.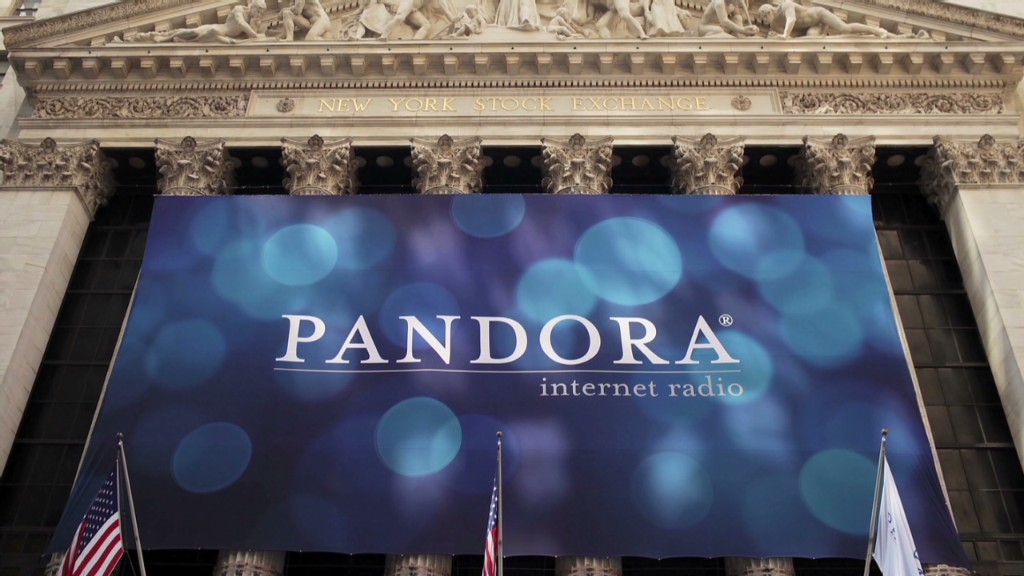 J.C. Penney (JCP) shares were down again Friday after the retailer announced it has reached an agreement with former board member and its largest shareholder Bill Ackman that will allow the activist investor to sell his stake in the company.
What the heck happened in China? Asian markets went on a wild ride, triggered by a possible trading error in Shanghai that sent China's marquee index soaring before momentum reversed. The Shanghai Composite index ended with a 0.6% loss. Stocks in Hong Kong were flat and Japan's Nikkei fell.
Meanwhile, European markets bucked the recent downturn and finished higher.