U.S. stocks closed higher Thursday even after a technical glitch at the Nasdaq OMX caused a trading halt in all Nasdaq-listed stocks and options for more than three hours.
The Nasdaq is home to more than 2,700 stocks, particularly technology giants such as Apple (AAPL), Google (GOOG) and Microsoft (MSFT). Trading at the exchange was halted around 12:14 p.m. ET due to issues with "quote dissemination." Options trading was also halted, and the New York Stock Exchange and the BATS exchange had also halted all Nasdaq securities.
Nasdaq resumed trading first in shares of Atlantic America (AAME)at 3 p.m ET, following a 15-minute quote only period. All other securities began trading at 3:25 p.m. ET, also following a 15-minute quote only period. The quote only period, which is typically used during initial public offerings, allowed the Nasdaq to accept buy and sell orders, and investors were also able to cancel orders during the period.
When trading resumed, stocks picked up where they left off around the midday stoppage. The Dow Jones industrial average broke a six-day losing streak while the S&P 500 climbed nearly 1%. The Nasdaq advanced more than 1%.
But there was one notable exception. Shares of Nasdaq OMX (NDAQ)dropped 3.4%. Before the halt, the exchange's stock was up nearly 1%.
SEC spokesman John Nester said the agency is "monitoring the situation" and that it is "in close contact with the exchanges."
Related: Trading glitches a sad new market reality
The trading glitch could be another blow to investor confidence, which has been rattled over the years by the Flash Crash in 2010, Facebook's botched IPO, and more recently, a fat finger trade affecting China's stock market.
"We know machines run the show, but we're beginning to see glitches more and more frequently," said Ryan Detrick, senior technical strategist at Schaeffer's Investment Research. "That doesn't help overall confidence among investors."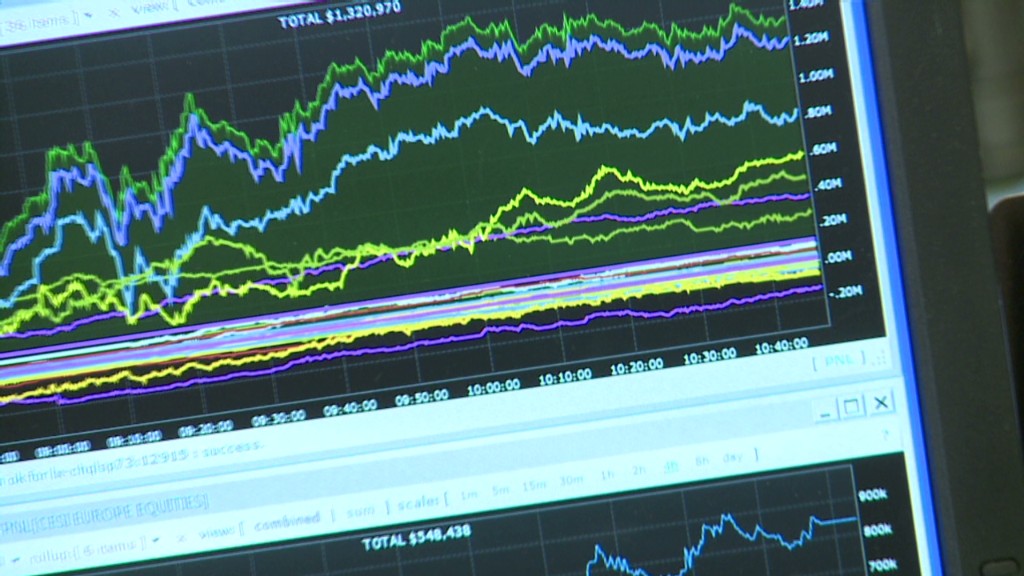 Broader market: Despite troubles at the Nasdaq, the broader stock market rallied as positive economic data from both China and Europe gave investors some optimism. European markets moved solidly higher, while Asian markets ended mixed.
A survey of European purchasing managers pointed to signs that the economy may be stabilizing there. Better-than-expected data from Chinese factories gave glimmers of hope for Asia and the broader global economy.
Click here for more on stocks, bonds, currencies and commodities
Emerging markets break losing streak too. Indian markets also jumped higher after four consecutive trading days of steep losses. The Mumbai Sensex popped up by nearly 2%. Markets have fallen by 11% over the past month due to concerns about a flagging economy, political gridlock and an outflow of foreign investment money.
Related: Fear & Greed Index is showing Fear
A retail rout: Looking at individual stocks on the move, several retailers plunged Thursday following weak quarterly numbers.
Abercrombie & Fitch (ANF) shares plummeted after the teen-oriented clothing retailer reported a slump in quarterly sales and profits and a terrible outlook.
Traders on StockTwits are worried. American Eagle Outfitters (AEO) also had a lousy earnings report this week. Aeropostale (ARO) shares tumbled in after-hours trading after the teen retailer also posted weak results.
CapitalObserver: Is there a demographic issue facing teen retailers? Hard to believe they are all just performing poorly $ANF $ARO $AEOsh
tickertutor: $ANF My guess is most "kids" in their demographic are looking to dress more adult with offerings from the likes of $KORS and others
Sears Holding (SHLD)reported another quarterly loss as revenues continue to fall. Investors were not pleased.
StockTwits: #3: $SHLD is down 8%. Earnings missed the Street's estimates this morning. Two big misses since Eddie Lampert became CEO.
Ralphed: $SHLD "Kmart Sucks". Sears needs realize that loss and ditch them
GameStop (GME) bucked the trend in retail. The video game seller's stock soared on better-than-expected earnings and strong guidance around the promise of new gaming consoles. Traders made light of how the stock, which has been a popular target of short sellers, continues to go higher despite many bears trying to talk it down.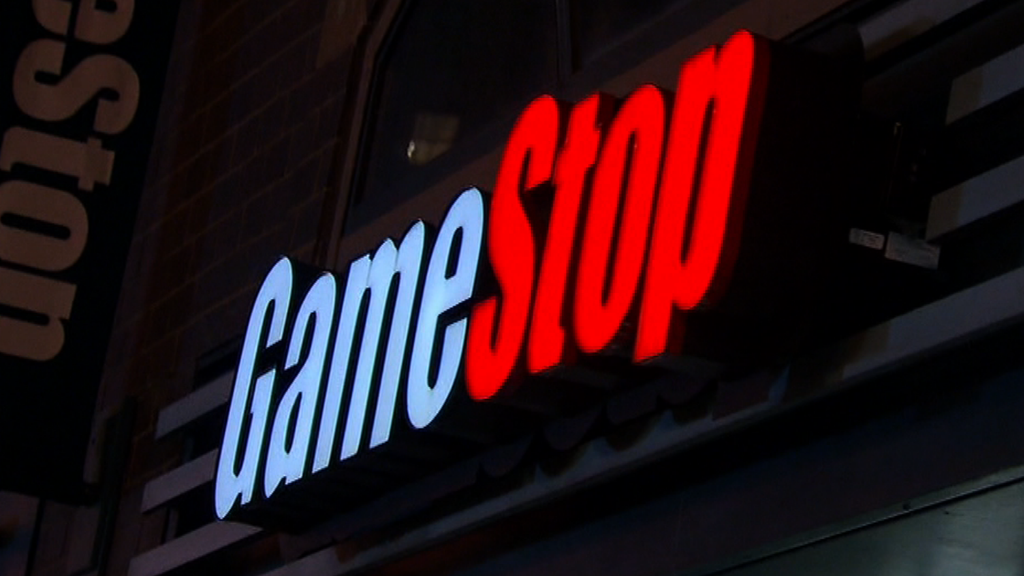 FinancialJuice: GameStop $GME says sees a 'significant positive' for console demand
broseidon: Anyone remember when Cramer said short $GME, quoting "its in a secular decline" BAHAHA... Cramermerica gets burned agian LOL
In the world of tech, Hewlett-Packard (HPQ) shares dropped after the company announced its latest earnings on Wednesday, showing that PC sales are still in the dumps. HP is still the top stock in the Dow this year though, as investors have high hopes for the turnaround plan of CEO Meg Whitman.
After the closing bell, Gap (GPS) reported better-than-expected revenue and lifted its outlook, sending shares higher in after-hours trading.
Pandora (P) also reported upbeat earnings, but the stock tumbled in after-hours trading after the online radio company issued weaker-than-expected guidance.