Stocks hit all-time highs just a week ago, but concerns over developments in Washington have kept the market from climbing much higher.
The Dow Jones Industrial Average, S&P 500 and Nasdaq closed lower Wednesday, making it a five-day losing streak for stocks.
Most global stock indexes ended in the red as well.
There are concerns that Congress will be unable to adequately deal with the country's debt ceiling woes, which means the government risks defaulting on its debt next month. Treasury Secretary Jack Lew warned Tuesday that Wall Street should take the looming debt limit more seriously and wrote in a letter to Congress Wednesday that the debt ceiling would be reached no later than October 17.
Related: Fear & Greed Index slides into fear
Investors also considered the possibility that the U.S. government might shut down on Oct. 1, which could hit economic growth.
On the economic front, durable goods orders rose more than expected in in August. And new home sales rose at a faster clip than anticipated last month.
What's moving: Shares of Yahoo (YHOO) edged slightly higher on reports that Chinese Internet company Alibaba is moving forward with an initial public offering in New York. Yahoo is one of Alibaba's top shareholders. Yahoo's stock has surged this year due to speculation about an Alibaba IPO as well as investor enthusiasm for the turnaround strategy of CEO Marissa Mayer.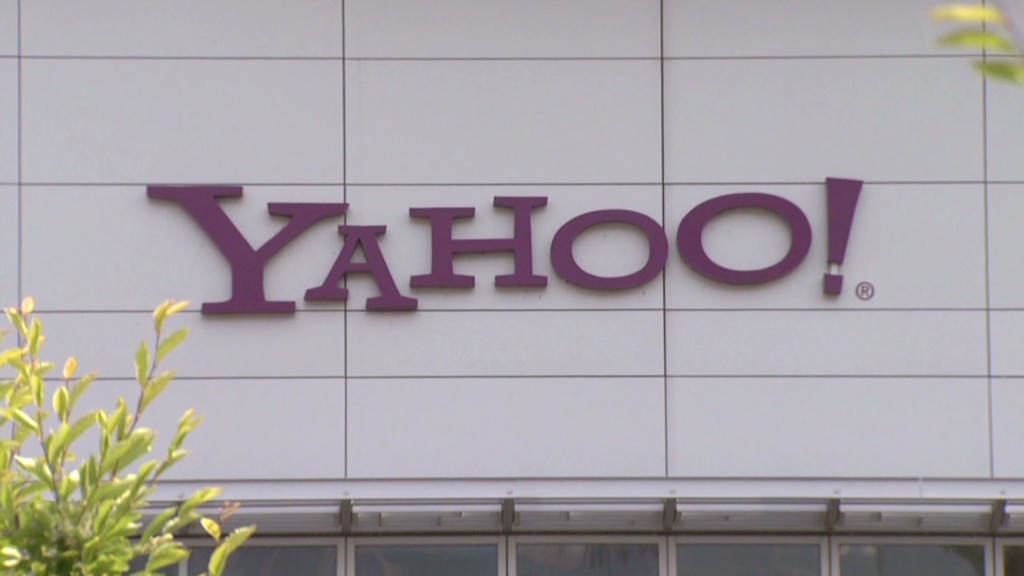 It's another bad day for J.C. Penney (JCP). The stock hit a 13-year low as investors grow increasingly concerned about the future of the iconic American retailer. Several analysts are predicting that it did not have a good back to school shopping season, and that sales continued to plummet in late August and early September.
Investors had already been spooked by reports that J.C. Penney might be seeking to raise more cash through the sale of new stock or bonds. "$JCP This is like the sinking titanic, the ship has already cracked in half and is going vertically down now," StockTwits trader win2betmore wrote.
But some were more optimistic about the holiday season ahead: "$JCP will be the biggest turnaround story in history," wrote leofig123.
Going the opposite direction, Facebook (FB) stock continued to flirt with the $50 level, rising more than 2% after a 4% jump to a new all-time high on Tuesday.
"If today's open in the green isn't enough to convince you a shooting star in $FB only takes out the nervous traders, nothing will," duke2duke wrote.
Another trader was wondering when the stock might finally top $50.
"$FB like a time bomb.. tick tock.. buyers better assert themselves SOON here," wrote financialtrader.
BlackBerry (BBRY) shares fell another 6%, still reeling from its announcement earlier this week that its largest shareholder, Fairfax Financial, was leading a group to acquire the troubled company for $9 a share.
Shares of Carniva (CCL)l also dropped another 5%. The cruise company's stock plunged on Tuesday as well after reporting dismal earnings and a weak outlook.