Stocks surged Wednesday as investors cheered news that Senate lawmakers have reached a deal to reopen the government and avoid a possible United States debt default.
The Dow Jones industrial average jumped more than 200 points, or 1.3%. The S&P 500 and Nasdaq both gained more than 1%.
Senate officials announced an agreement Wednesday that would end a 16-day government shutdown and raise the debt ceiling ahead of a midnight deadline. Lawmakers in the House and Senate could vote on the bill as soon as tonight, Congressional aides told CNN.
The Treasury Department has warned that it will no longer be able to borrow the money it needs to pay all the nation's bills and will start burning through its cash reserves starting Thursday. This has raised concerns around the world that America could default on its debts.
If passed, the bill would forestall what most economists say would have been a shock to the global financial system. But some investors say Congress is merely kicking the can down the road. The deal funds the government through January 15 and raises the debt ceiling until February 7.
"You could call it a relief rally, but I don't know that anything has really been resolved," said Brent Schutte, market strategist at BMO Private Bank. "At least the market can stop worrying about it for a while."
Yields on short-term Treasury bills had been rising lately on default concerns. But demand was strong at Wednesday's sale of one-month T-bills and one-year notes.
Fed taper delayed even further? There may be one potential bright spot from the continued dysfunction in Washington. The Federal Reserve is unlikely to cut back on, or taper, its bond-buying program anytime soon.
"With more uncertainty and the potential for the government shutdown to drag on the economy, the last thing the Fed wants to do is begin to taper," said Bernard Kavanagh, vice president of portfolio management at Stifel Nicolaus. "That should give the market a bit of a tailwind."
In its latest snapshot of economic conditions, known as the Beige Book, the Fed said growth continues at a modest pace.
Related: Fear & Greed Index still shows fear
There were also plenty of earnings results to parse through Wednesday.
After the market closed, Dow components American Express (AXP) and IBM (IBM) both reported earnings that topped expectations. But IBM's sales missed by a wide margin, sending the stock lower in after hours trading. Shares of eBay (EBAY) fell after the company issued an outlook for sales and earnings that were below forecasts.
Shares of Bank of America (BAC) gained after the financial giant reported better-than-expected third quarter results.
"$BAC now wait for washington for final bump.....or death spiral :)," wrote StockTwits user TFRhoden.
Mattel (MAT) shares jumped after the Barbie and American Girl manufacturer reported quarterly revenue and profits that beat analysts' estimates.
Shares of SolarCity (SCTY), a solar power company partly owned by Elon Musk, surged 12%. The move came after SolarCity priced an offering of common stock and convertible notes, but the rally perplexed some traders.
"$SCTY Can someone explain logic," asked Megatrender.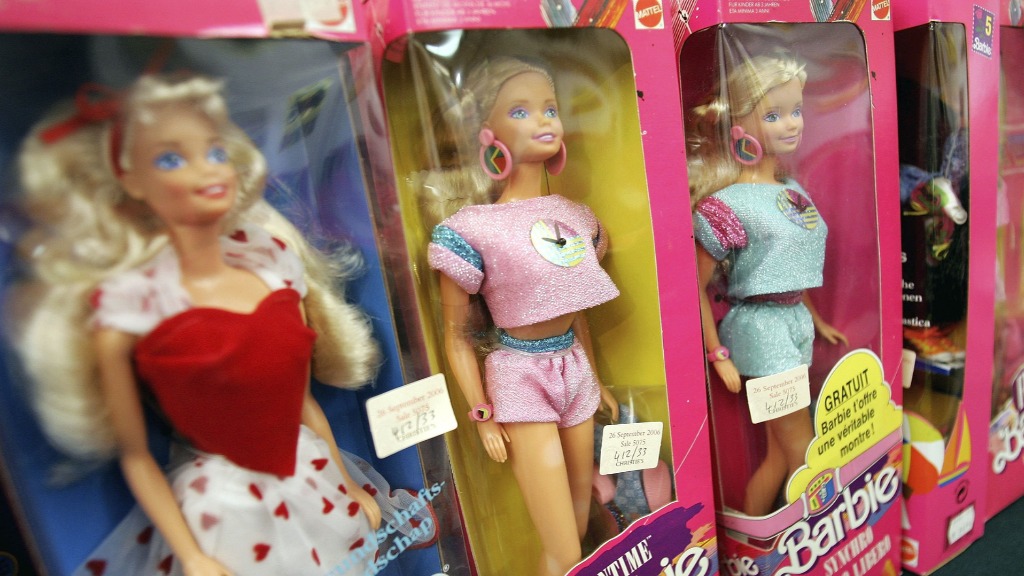 Stanley Black & Decker (SWJ) tumbled nearly 15% after the power tools maker lowered its full-year earnings outlook. The company said it expected "uncertainty created by the U.S. government's sequestration and shutdown" to hurt business and consumer spending.
Meanwhile, shares in BlackRock (BLK) and PepsiCo (PEP) inched higher after both firms released quarterly results that topped forecasts.
Related: 6 ways a U.S. default could hurt the world
Intel (INTC) shares rose even though the chipmaker issued a pessimistic outlook for the rest of 2013 and lowered its profit forecast late Tuesday. But shares of Yahoo (YHOO) dipped following its earnings report.