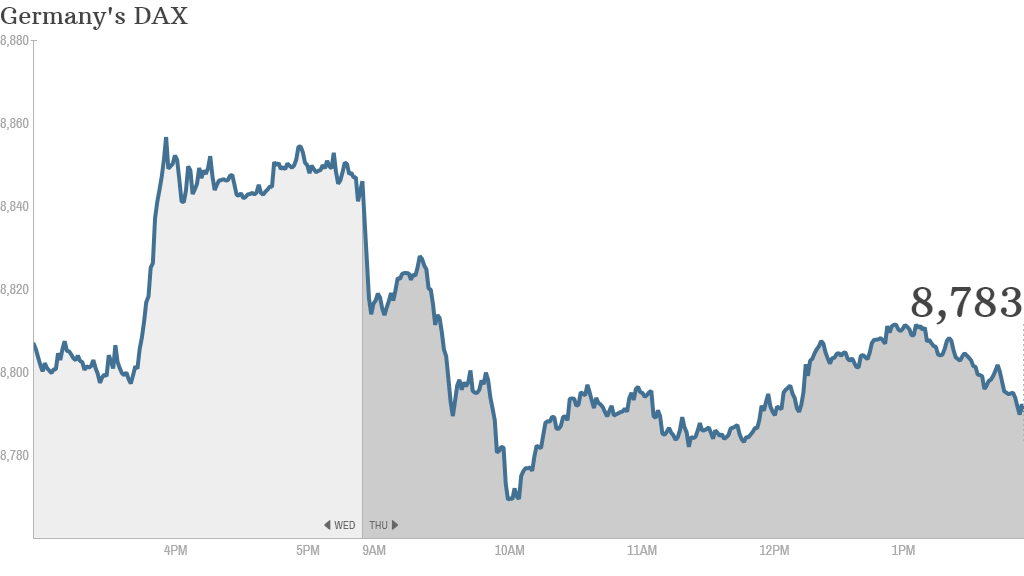 World markets gave the U.S. debt deal a tepid reception Thursday, even as lawmakers opened the government for business and removed the threat of a costly default.
Major European stock indexes fell, with Germany's DAX index down nearly 0.8%. Markets in London and Paris were also weaker and the dollar fell sharply against major currencies.
That followed a mixed performance for shares in Asia, where Japan's Nikkei posted a 0.8% gain but both Hong Kong's Hang Seng and the Shanghai Composite closed the session in the red.
U.S. stocks opened lower, and the Dow Jones was dragged down by disappointing earnings reports from Goldman Sachs (GS) and IBM (IBM) after notching up a 200-point gain Wednesday.
The Senate passed the last-minute legislation by a wide margin Wednesday evening, and the House followed suit. President Obama signed the bill into law in the early hours of Thursday.
Related: This just in: Congress votes to do its job
Senate Majority Leader Harry Reid said Wednesday that the Senate agreement will reopen the government and fund it until January 15. It will also raise the debt limit until February 7, saving the country from defaulting on its bills.
The bill also sets up budget negotiations between the House and Senate for a long-term spending plan.
Stocks rallied in the U.S. on Wednesday as the debt deal took shape. The Dow Jones Industrial Average jumped more than 200 points, or 1.3%, while the S&P 500 and Nasdaq both gained more than 1%.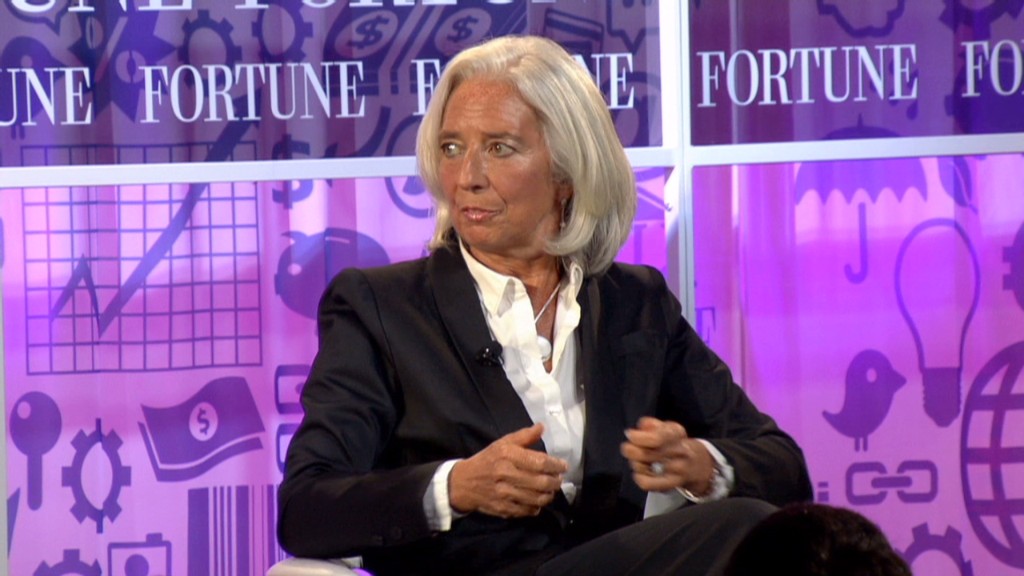 Investors were relieved that a shock default had been averted, for now, but some analysts say Congress has merely kicked the can down the road, and the U.S. budget crisis could reemerge early next year.
Related: China not impressed by U.S. debt deal
With Democrats and Republicans at loggerheads, investors had prepared themselves in recent days for the unthinkable.
Interest rates on short-term Treasuries spiked, and big money market funds run by Fidelity, JPMorgan and Charles Schwab reduced their exposure to U.S. debt maturing in late October and November.
The Chicago Mercantile Exchange, which operates the world's biggest derivatives market, asked investors to stump up more cash to trade in financial products that provide protection against rising interest rates.