Stocks slid Thursday as investors worried about corporate earnings. The Dow dropped more than 180 points and declined for the third day in a row, while the S&P 500 and Nasdaq also finished lower.
Stocks have been off to a rocky start in 2014 while bonds have outperformed. After last year's big rally, investors are looking for signs the economy will be strong enough to keep the bull market going. And so earnings have come squarely in focus.
But good news from Microsoft could help the markets on Friday. Microsoft (MSFT) rose in after-hours trading thanks to better-than-expected earnings and sales. Despite the strong results, investors will likely be listening for more information on Microsoft's CEO succession plans.
Shares of Noki (NOK)tanked after the cell phone and networking equipment maker reported a bigger than expected loss and drop in sales. Microsoft is in the process of buying Nokia's device business.
Shares of IBM (IBM) ended slightly higher after it announced a deal early Thursday to sell part of its server business to Chinese computer maker Lenovo (LNVGF) for $2.3 billion. IBM fell on Wednesday as well following a weak earnings report.
Related: Top stock picks from top pros
Facebook (FB)shares dropped after a report Wednesday called the social media giant's longevity into question by comparing it to MySpace. Facebook had been on a tear, but shares have pulled back in recent days as investors gear up for the company's earnings next week.
Some felt the report was nonsense.
"$FB where are you people coming out of the woodwork with all this stuff about FB not around in a couple years?," said StockTwits user Scorponox.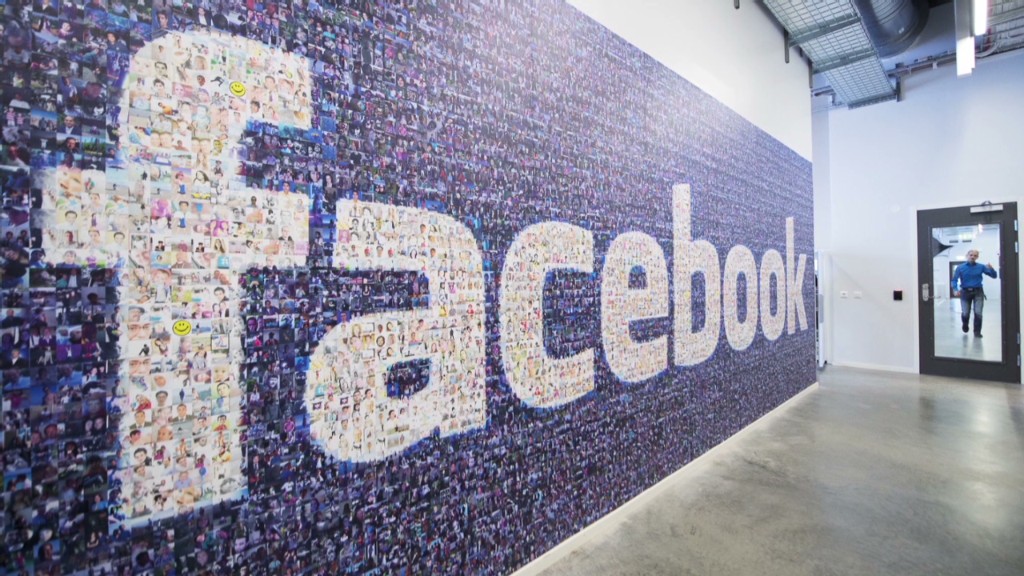 Shares of Herbalife (HLF) plunged 10% after Senator Ed Markey, a Democrat from Massachusetts, called for an investigation into the company's business practices.
The vitamin and nutritional supplements distributor has been caught in the middle of a battle between hedge fund titans, including Pershing Square's Bill Ackman, who has called it a pyramid scheme, and Carl Icahn, who has a big stake in the company.
"Bill Ackman is having a good day. $HLF," quipped StockTwits trader adamwins76.
But StockTwits trader CalvinGecko disagrees with Ackman's thesis.
"$HLF...This is not a pyramid. Senators letters mean nothing," he said.
But there were some big winners even as the broader market sank.
Netflix (NFLX), a member of CNNMoney's Tech 30 Index, jumped over 16% after the company reported its biggest quarterly gain in subscribers in three years.
StockTwits user irwebreport felt the Netflix's announcement came as a surprise to the market.
"$NFLX chances of it being a top S&P 500 performer 2 yrs in a row now look good.," he said. "Yesterday this time it seemed impossible."
Shares of eBay (EBAY) got a bump after the online auction site said Wednesday that Icahn took a small stake in the company and submitted a proposal to spin out PayPal into a separate business. eBay said it had no plans to follow through on Icahn's plan. CEO John Donahue called it a "distraction" on the company's earnings conference call.
"Prime example of CEOs not doing their primary job - shareholder value," said StockTwits trader JJSinghSTARR. who supported Icahn's move. "Market thinks $EBAY spinoff great idea."
Apple (AAPL) shares turned higher after Icahn took to Twitter to disclose that he had increased his stake in the company by $500 million. If that sounds familiar, it's because he did the exact same thing yesterday. The activist investor has been publicly campaigning for Apple to return more cash to shareholders in the form of a $150 billion buyback. On Thursday, he put out a seven page letter to Apple making his case.
The major European markets ended down while Asian markets finished lower on disappointing report on manufacturing activity in China.