It was a tough start to the week for technology stocks.
The Nasdaq, which has been the best performing market index of the year, fell more than 1% Monday. So did CNNMoney's Tech 30 index. The Dow and S&P 500 also ended lower, but not nearly as much.
Despite the sell-off, stocks regained some lost ground late in the trading session. The Nasdaq was down 2% earlier in the day.
Netflix (NFLX) was under the most pressure. The stock fell almost 7% and was the biggest loser in the Tech 30.
It appears that Netflix investors are worried about the possibility of competition from Apple (AAPL) after the Wall Street Journal reported that the company is exploring a partnership with Comcast (CMCSA) for an Apple-branded TV service. Shares of Apple were actually one of the few big tech stocks moving higher.
"$AAPL the one day apple goes up the nasdaq tanks...no luck with this stock," said BarryBye on StockTwits.
But Netflix wasn't the only momentum tech taking a beating. Some other well-known Internet stocks, including Yahoo! (YHOO), Linkedin (LNKD), Twitter (TWTR), Priceline (PCLN) and Facebook (FB), also suffered.
StockTwits trader StrayTrader wasn't surprised by the tech sector's decline.
"$LNKD $NFLX never had any rational basis for valuations at their peak levels ... both could plunge from here and still be overvalued," he said.
StockTwits user OptionsHero echoed that sentiment.
"The old stairs up, elevator down saying is in full effect. $PCLN, $NFLX," he said.
Biotech stocks, which had been on a tear this year, also pulled back. The iShares Nasdaq Biotechnology ETF (IBB) dropped almost 3%. The sector is considered speculative because investors are in many cases betting on drugs that have yet to be approved. The leaders in the industry, while profitable, also tend to trade at very high valuations.
Shares of Nu Skin (NUS) surged over 18% after the company said it was fined around $700,000 for its business practices in China. The beauty products marketer had previously disclosed that it was being investigated by Chinese regulators, but the relatively small penalty seems to be a relief to investors who had feared a more major regulatory blow.
"$NUS Wow you gotta be kidding me ... fine is like glass of water in an ocean for NUS, this stock has buy written all over it! Very bullish," said Championinvestor.
Herbalife (HLF), the nutritional supplements distributor that uses a similar multi-level marketing sales model as Nu Skin, also rallied on the news. Herbalife revealed earlier this month that it is being probed by the Federal Trade Commission.
The company has been in the crosshairs of hedge fund manager Bill Ackman, who has publicly called it a pyramid scheme and unveiled a large bet that its stock price would fall. He also recently disclosed what he says are more shady tactics by the company in China.
Related: Fear and Greed index shifts into 'neutral'
Lions Gate (LGF) shares rose almost 4% after the studio's film "Divergent" had a strong opening at the box office. Many analysts expected a weaker showing for the movie.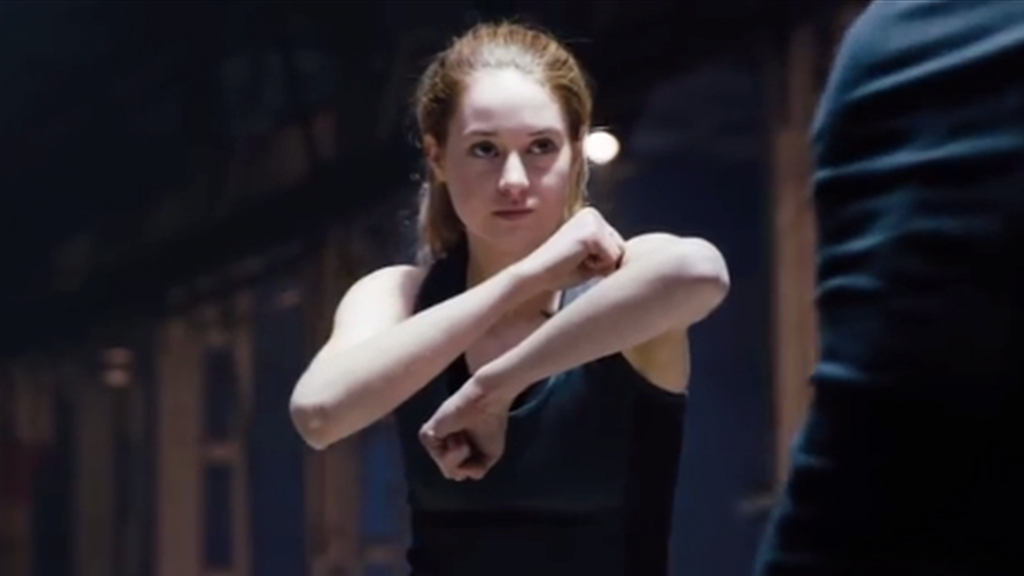 StockTwits trader Chase03670 felt that the film could have staying power.
"Friendly reminder that HS spring breaks begin this week and extend into April. A+ CinemaScore among under 18 yr olds bodes well. $LGF," he noted.
Investors were also gearing up for some high profile initial public offerings in the days ahead.
King Digital Entertainment, the company behind the popular Candy Crush Saga online game is one of 14 companies currently scheduled to go public this week.
The IPO mania is part of a global trend, as more and more companies seek to go public in order to take advantage of increased demand for stocks.
Related: Candy Crush mania coming to Wall Street
European stock markets closed mostly lower as the Russian takeover of Ukraine's Crimean peninsula continues to dominate sentiment.
Asian markets ended with some significant gains though, despite HSBC data that showed Chinese manufacturing activity fell to an eight-month low in March. The Hang Seng in Hong Kong shot up by 1.9% and the Shanghai Composite rose by 0.9%.