After a brutal sell-off over the past few days, stocks bounced back a bit Tuesday.
The Nasdaq, the biggest loser in the three-day retreat that began Thursday, was the best performer among the three main indexes. It gained nearly 1%.The S&P 500 and the Dow Jones industrial average also ended higher.
The S&P 500 moved back into positive territory for the year. But the Dow and Nasdaq are still down over 1.5% each.
Investors have been worried about stock valuations ahead of what is expected to be lackluster quarter for corporate earnings. The technology sector has been hit particularly hard, but investors were dipping a toe back into the sector.
Related: Investors aren't bringing sexy back
Shares of Facebook (FB), Netflix (NFLX) and Amazon (AMZN) all rebounded. Yelp (YELP), the restaurant and business review site, also gained ground despite struggling this year.
"The bleeding in momentum names slowed at least for one day," said Ryan Detrick, senior strategist at Schaeffer's Investment Research. While the broader market held key support levels, Detrick said additional weakness in the hottest sectors "doesn't seem like a stretch."
But the S&P 500 was held back a bit by weakness in the healthcare sector. Shares of Gilead Sciences (GILD), Biogen Idec (BIIB) and AbbVie (ABBV) all fell.
Related: Fear & Greed Index still gripped by fear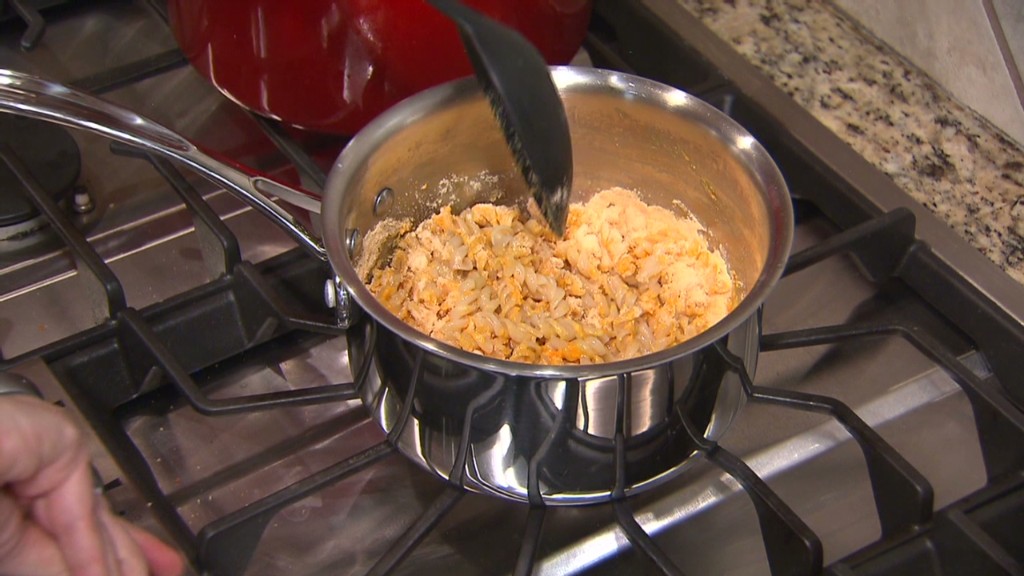 After the market closed, Alcoa (AA) reported quarterly earnings that topped analysts' expectations. Shares of the aluminum company rose in extended trading.
Banks ready for their close up. Bank stocks were under pressure as investors await results from JPMorgan (JPM) and Wells Fargo (WFC) later this week. But one StockTwits trader was surprised to see the group trading lower.
"$C $BAC $GS $JPM Are 1st Q earnings going to be that bad to justify this beatdown? Something else is brewing?" read a post by joekidd.
Goldman Sachs (GS), which reports results next week, was the hardest hit. A report in the Wall Street Journal suggested that Goldman's results could disappoint as the bank's trading revenue has declined.
"$GS still getting taken to the woodshed," said MaximusAnalysis.
The energy sector was a bright spot. First Solar (FSLR) was the top performing S&P 500 stock. Shares of coal mining company Peabody Energy (BTU) were strong as well. Joy Global (JOY), which sells heavy equipment to the coal mining industry, was another top performer.
Dirty energy rallies. Coal companies in general were strong, including Walter Energy (WLT), Alpha Natural Resources (ANR) and Arch Coal (ACI). An ETF that tracks a basket of coal stocks, the Market Vectors Coal Index ETF, gained about 2%.
The rally left some traders scratching their heads.
"Why Coal? I don't know, but it's popping up 2.5% on day, brk out? $KOL," said Lach14 in a tweet.
Despite all the excitement about natural gas and other alternative energy sources, coal is still a big source of power in the United States, notes one trader.
"$KOL coal is still 30% of US power generation. Also we export coal to countries where coal is still 50% or more of power generation," wrote BDF_NYC.
While that may be true now, the longer term outlook for coal is bleak, according to another trader.
"$KOL Coal is still dying, fundamentals no longer support the economics of the industry," said LSValue.
Shares of Dr Pepper Snapple Group (DPS)were down sharply after analysts at Wells Fargo downgraded the stock.
European markets fell as tensions flared again in Ukraine. Russia's Foreign Ministry warned Kiev on Tuesday that use of force in the eastern region could lead to civil war.
Asian markets were mixed Tuesday. Tokyo's Nikkei fell 1.4% as the central bank ended a policy meeting without any hint of further economic stimulus.
China's benchmark Shanghai Composite index rose 1.9%. Chinese markets, which were closed Monday for a holiday, have been supported by hopes the government will take steps to boost faltering growth.