Markets are preparing for two big economic events later in the week, so trading across the globe may be muted Wednesday.
Here are 4 things you need to know before the bell:
1. Waiting for economic events: U.S. stock futures were slightly lower ahead of the opening bell.
Investors and traders are sitting on their hands as they wait for a highly-anticipated monetary policy announcement from the European Central Bank on Thursday, and U.S. employment numbers on Friday.
"I think it's going to be another sluggish trading day," said Peter Cardillo, chief market economist at Rockwell Global Capital. "The market is certainly awaiting tomorrow's ECB decision and Friday's data."
The ECB is widely expected to cut interest rates, and could announce other stimulus measures, to prevent low inflation from derailing the fitful eurozone economic recovery.
On Friday, the U.S. jobs report for May is coming out, giving a picture about the state of the employment market in the world's biggest economy.
CNNMoney's Fear & Greed index shows investors have become greedy again.
Related: Fear & Greed Index gets greedy again
2. What to expect Wednesday -- G7, Beige Book, Brown-Forman: Investors are keeping an eye on a G-7 meeting in Brussels. President Obama and other world leaders will discuss the crisis in Ukraine, among other issues, when they meet later Wednesday. Russia has been excluded from the talks for the first time in years over its annexation of Crimea.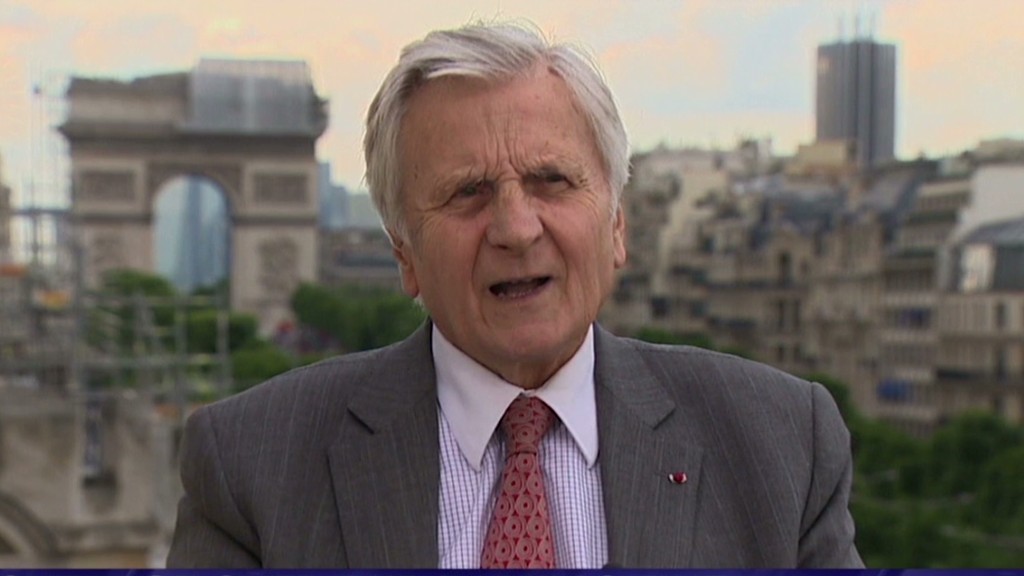 Meanwhile, the day is not totally devoid of economic news. The ADP May jobs report will come out at 8:15 a.m. ET and the U.S. government will publish its monthly trade balance at 8:30 a.m. At 2 p.m., the Federal Reserve will release its Beige Book, which provides details about the economy at the regional level.
On the earnings front, Brown-Forman (BFA), the maker of Jack Daniel's whiskey, will report quarterly earnings before the opening bell. The stock is among the top 10% of S&P 500 companies this year and its earnings results could help propel the stock higher, or bring it back down to earth.
3. International movements: Trading in European markets was weak, with major indexes slipping in midday trading.
Asian markets mostly ended with losses, though the Nikkei in Japan edged up.
4. Tuesday recap: U.S. stocks closed lower Tuesday. The Dow Jones Industrial average finished 21 points in the red, while the S&P 500 and Nasdaq had modest losses. This ended a big winning streak for both the Dow and S&P. Despite the decline, it was the second highest close for the Dow.