The S&P 500 closed at a record high for the sixteenth time this year Wednesday, but you won't hear much cheering. The gains were slight.
The S&P 500 was up a mere 0.2% to just shy of 1,928. The Dow Jones industrial average rose less than 0.1%, falling just short of a record. The Nasdaq was the top performer for the day, adding 0.4%.
The moves came on low volume as investors are keeping their powder dry ahead of a meeting of European Central Bank officials Thursday and Friday's all-important monthly jobs report in the United States.
Jobs data: Paycheck processor ADP (ADP) said private sector payrolls grew by 179,000 in May, which was below the 210,000 figure that economists had predicted.
The private sector data is often seen as a preview of the government's monthly report on hiring and unemployment, which comes out Friday. But the ADP report is "far from infallible," said Jim O'Sullivan, chief U.S. economist at High Frequency Economics, who is not changing his forecast for a gain of 200,000 jobs on Friday.
The upcoming jobs report could mark an important milestone. The U.S. economy needs to add 113,000 more jobs in order to finally recover all the jobs lost in the financial crisis.
In other economic news, the Federal Reserve released the latest edition of its Beige Book, which showed that economic conditions continued to modestly improve across the central bank's various regions.
Related: U.S. soon to recover all 8.7 million jobs lost in the downturn
News from Europe: Meanwhile, investors are also looking ahead to monetary policy announcement from the European Central Bank on Thursday.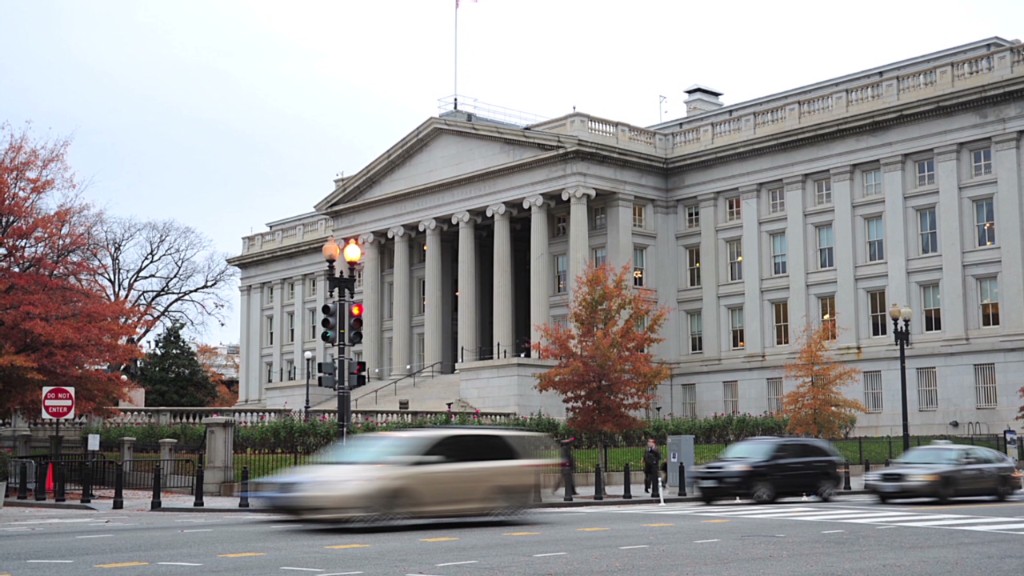 The ECB is widely expected to cut interest rates. It could also announce other stimulus measures to prevent low inflation from derailing the fragile eurozone economic recovery.
In general, investors have been showing an appetite for risk. CNNMoney's Fear & Greed index shows investors have become greedy again.
Related: Fear & Greed Index gets greedy again
Stock movers -- GM, Walgreen, Apple, Coach: General Motors (GM) shares gained more than 3.5%, extending a two-week long rally for the troubled automaker. Investors are waiting for the results of an internal probe from GM that will be released Thursday about why it took so long to recall cars with a faulty ignition switch that was tied to the deaths of at least 13 people.
Shares or Walgreen (WAG) gained over 4% after the drugstore chain reported strong sales for May.
Handbag and accessory maker Coach (COH) continues to struggle. It was down about 2.5% today and off more than 30% for the year as it struggles to remake its brand and boost sales.
Apple (AAPL) shares rose to a new 52-week high of over $645, bouncing back after taking a hit earlier this week. The iPhone maker unveiled new features for its various devices on Monday, to mixed reviews. On Friday, Apple's seven-for-one stock split takes effect.
Related: How high can Apple stock go?
On the earnings front, Brown-Forman (BFA), the maker of Jack Daniel's whiskey, reported quarterly results that topped expectations. The stock was little changed but has been among the top 10% of S&P 500 companies this year.
European markets ended little changed. Asian markets mostly ended with losses, though the Nikkei in Japan edged up.