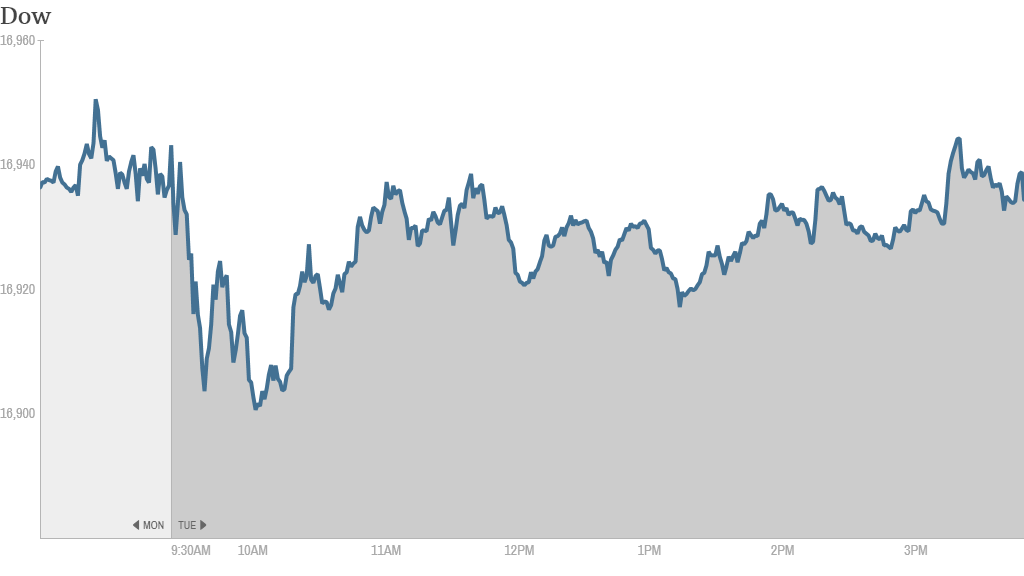 It doesn't take much for the stock market to hit a new record these days.
After playing dead all day, the Dow orchestrated a last second bounce -- of a mere 2.82 points -- that left the index slightly closer to the 17,000 level.
Here are five things you need to know:
1. Another record for the Dow: The Dow Jones Industrial Average's slight gain marks its fourth consecutive record close (at 16,945.92).The Nasdaq also finished with a narrow gain (0.04% higher), but the S&P 500 saw its five-day winning streak come to an end, finishing down 0.02%.
All in all, stocks barely budged on the day. Stocks were in the market equivalent of a straight jacket. The S&P 500 moved less than seven points between its high and low, the narrowest one-day swing since early March. The Dow traded in just a 49-point range.
A pause isn't surprising given that Wall Street is in the midst of one of its hottest stretches of the current bull market. In fact, the S&P 500 had advanced in 13 of its prior 16 sessions, including on Monday when the S&P 500 and Dow inched higher to new records.
Market volatility, as measured by the VIX (VIX)index, continues to trade at levels unseen in over seven years. Some see the apparent calm as a red flag that signals investors may be becoming complacent. And CNNMoney's Fear & Greed Index, which looks at the VIX and six other gauges of market sentiment, is flashing signs of Extreme Greed.
Have you benefited from the phenomenal stock market rise? Share your stories with us!
2. Stocks in focus -- eBay, RadioShack & Netflix: Shares of eBay (EBAY) fell almost 3% as investors fret over the departure of David Marcus, the head of its PayPal division, who is leaving for Facebook (FB). The social media network, on the other hand, was up 4.6% today.
Elsewhere in tech, Amazon.com (AMZN) launched a new service this week that's expected to go head-to-head with PayPal. It will allow customers to automatically pay recurring charges, such as phone bills, with their Amazon accounts. Amazon finished the day 1.5% higher.
"So PayPal CEO leaves and people automatically assume the worst?," Stocktwits user Jules_tm wrote. "Let it soak in. $EBAY."
RadioShack (RSH) is struggling to find any signs of life and currently trades under $1.40 -- almost penny stock territory. The company dropped about 10.3% after disclosing a loss and plunging same-store sales due to traffic declines and softness in its mobility business.
Related: RadioShack to close hundreds of stores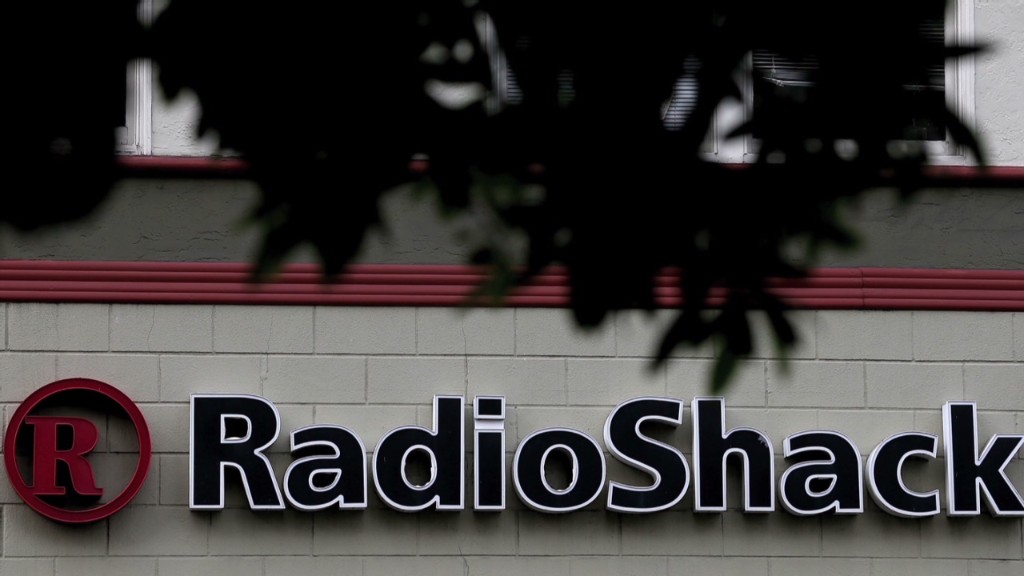 While RadioShack noted progress in its turnaround, the company warned it may need to raise more capital, slash costs or sell assets if current trends continue or worsen.
Investors guzzled down shares of Molson Coors (TAP), which soared 5% and was the best performer on the S&P 500 ahead of the start of the World Cup later this week.
"Something may be brewing at $TAP. Insider buying, unusual call activity and lately, strong volume," said Stocktwits user gharo34.
Shares of Netflix (NFLX) climbed over 1% after the company reportedly buried the hatchet with Internet providers such as Verizon (VZ) over slow streaming video.
3. More merger mania: The battle over the maker of Botox also continues to boil, with Allergan (AGN) rejecting a sweetened buyout bid worth $53 billion from Valeant Pharmaceuticals (VRX) and activist hedge fund investor Bill Ackman. Allergan shares were unchanged after once again concluding the offer "substantially undervalues" the company.
Chico's (CHS) spiked more than 7.5% after the Financial Times reported the women's retailer has huddled with private-equity firms in recent weeks about a possible buyout.
4. Dividends still fashionable: Best Buy (BBY) rallied 2.4% after hiking its dividend by 12% to 19 cents per share thanks to its stronger cash position. Last month, Best Buy blamed another drop in quarterly sales on a shortage of sexy new products emerging from Silicon Valley.
FedEx (FDX) closed flat after the shipping giant hiked its dividend by 33% to 20 cents a share.
For the first time since 2008, MetLife (MET) is returning cash to shareholders via a stock buyback program. MetLife's new repurchase plan is valued at about $1 billion. The stock ended slightly higher.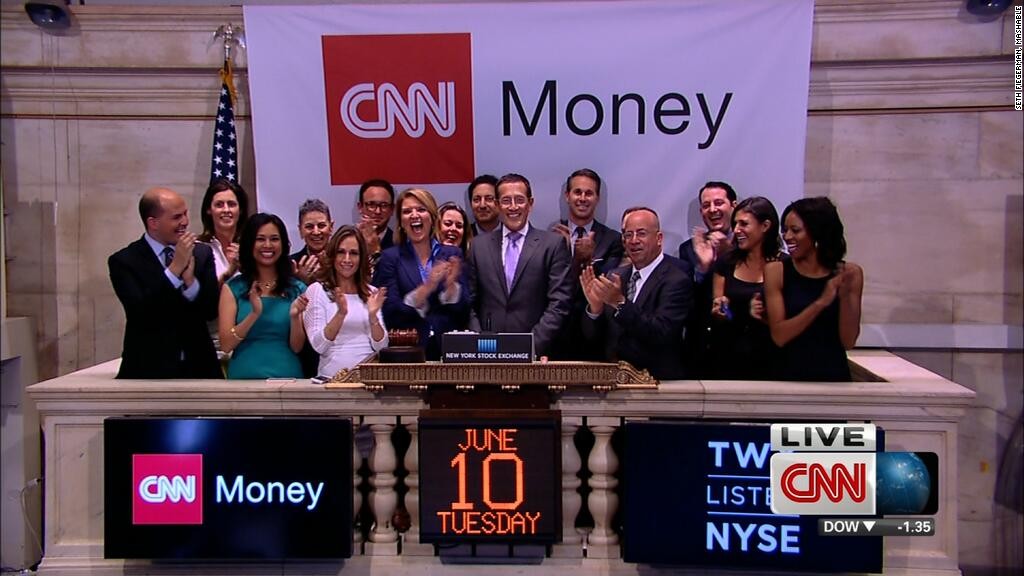 5. International movers: European markets closed mostly higher.
Asian markets ended mixed. Markets in China jumped while the Nikkei in Japan declined by nearly 1%.
Bonus: In celebration of CNNMoney's website re-launch in June, some of the CNNMoney team, including CNN's chief business correspondent Christine Romans, rang the closing bell at the New York Stock Exchange on Tuesday.