It's July, and investors love the heat. The U.S. markets hit several records today, and the Dow stopped just shy of crossing the 17,000 milestone for the first time ever.
Here's are the top talking points:
1. Great start: The Dow jumped 130 points (nearly 0.8%) to a record level of 16,956, while the S&P 500 closed at 1,973, also a record. The Nasdaq bounced 1.1%. Earlier in the trading session, the Dow was a mere two points away from 17,000. It crossed the 16,000 mark only seven months ago.
Quincy Krosby, a market strategist for Prudential Financial, said stocks are benefiting from new money from mutual funds and other big investors coming into the market at the start of the second half of the year.
She said recent economic data and whispers of a strong June jobs report that is due out on Thursday have been "lending credence to the notion that the economy is not falling off a cliff."
It's been a slow and steady grind to the top for the blue chip indexes, but the Nasdaq has seen a bit more action. The Dow has moved at least 1% in either direction on 14 days so far this year, while the Nasdaq has fluctuated by that amount 28 times.
Related: 4 signs the stock market is overheating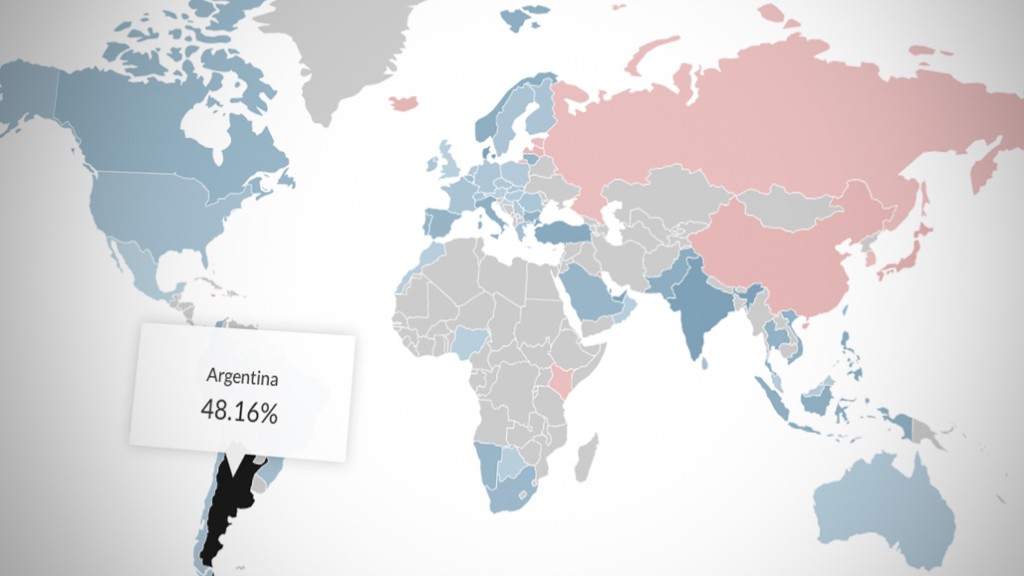 2. Tech is energized-- Netflix, Twitter, GoPro: Netflix (NFLX) popped over 7% after Goldman Sachs upgraded the company "buy." The investment bank predicts that Netflix will double its subscribers in the next three years as it expands into more international markets.
Speaking of Goldman, Twitter (TWTR) stock popped 2.6% on news that Goldman alum Anthony Noto will become the micro-blogging service's chief financial officer. Noto previously ran the investment bank's global telecommunications, media and technology group, and therefore played a big role in taking Twitter public last year.
GoPro (GPRO) is continuing its adrenaline rush ever since its IPO. The stock spiked about 20% Tuesday, and is now about double its initial public offering price from last week. It wasn't clear what was driving shares so much higher, but Charlie Anderson, an analyst with Dougherty & Co., noted that the company only sold about 18 million of its 123 million shares outstanding during the offering, and therefore investors who didn't get a piece of the offering before the IPO were forced to buy it once it started trading.
Related: When will Alibaba go public? Ask a fortune teller
"$GPRO I sure hope some of you became millionaires off of this ride," quipped StockTwits trader eightmotives.
But StockTwits user zerobeta isn't convinced the stock's rally can hold.
"At some point, owning shares in $GPRO will be riskier than anything you can film using a GoPro," he said.
3. What recalls? GM roars ahead: Repeated negative recall headlines in June didn't slow down General Motors (GM). Shares jumped 3.5% after the beleaguered auto giant said Tuesday that sales for last month rose 1% compared to a year earlier. Analysts had expected a drop in sales for General Motors, which has already recalled 27 million vehicles this year.
Related: GM: Steps to a recall nightmare
4. Other movers: 3-D printers, BNP Paribas: 3-D printing stocks, including 3D Systems (DDD), Stratasys (SSYS), and Voxeljet (VJET) all shot up Tuesday, though it wasn't immediately clear why. Some StockTwits traders opined that the stocks could be benefiting from a so-called short squeeze. In such a scenario, traders who are shorting the stock -- betting on a price decline by selling borrowed shares -- need to cover their losses, and that often leads to a spike in share price.
Shares in French bank BNP Paribas (BNPQY) enjoyed a relief rally, and rose by 3.6% in Paris. It pleaded guilty to U.S. charges of sanctions busting Monday and agreed to pay a record fine of nearly $9 billion. Some investors were bracing for even harsher punishment, and the bank confirmed it has the cash on hand and can still offer its planned dividend.
Related: CNNMoney Fear & Greed Index showing 'extreme fear'
5. M&A boom continues: The mergers and acquisitions boom that defined the first half of the year has showed no signs of slowing down. On Tuesday, spam producer Hormel Foods (HRL) inked a deal to buy CytoSport Holdings, maker of Muscle Milk, for $450 million. Shares of Hormel fell slightly Tuesday.
And late Monday, Cooper Companies (COO) announced plans to purchase Sauflon Pharmaceuticals, a maker a distributor of contact lenses and solutions, for $1.2 billion. Shares of Cooper surged over 8% Tuesday.
6. International markets in perky mood: European markets ended in positive territory, as did most major Asian markets, after China's official survey of manufacturing activity hit its highest level since December. The Nikkei in Japan was a standout performer, closing with a 1.1% gain.