Despite strong economic growth and no major surprises from the Federal Reserve, the bulls couldn't quite get it together Wednesday.
The Dow Jones industrial average ended the day down and the S&P 500 was flat. The Nasdaq bucked the trend, gaining 0.4%. Bond yields rose as well, a sign that investors believe the economy is improving. The dollar strengthened against most of its main trading partners.
Fed tapers again: The Fed announced plans to trim its bond buying program by $10 billion, as expected.
The Fed will now buy just $25 billion in long-term Treasuries and mortgage-backed bonds, down from a peak of $85 billion. It is widely expected to complete the program in October.
In its statement, the Federal Open Market Committee (FOMC) acknowledged that the economy has improved. But the central bank reiterated that it plans to hold interest rates at historic lows for a "considerable time" after the asset purchasing program is finished.
"Expectations for today's FOMC meeting were low," said Guy LeBas, chief fixed-income strategist at Janney. "And they were met."
Economy warms up: The U.S. economy has emerged from a first quarter deep freeze. Gross domestic product, the broadest measure of economic growth, increased at an annual rate of 4% in the second quarter, the Commerce Department said.
The second-quarter growth rate was better than expected. The economy has rebounded from the weather-driven slowdown in the first three months of the year, said Joseph Lake, an analyst at The Economist Intelligence Unit. The overall growth rate for the first half of 2014 is 1.8%, he said, which is not far below the 2% average for the past few years.
The job market is also showing signs of strength. Payroll processing firm ADP (ADP) said private sector employers added 218,000 jobs in July. That was down slightly from the month before, but the trend in private sector payrolls is still consistent with a "steadily improving job market," said Mark Zandi, chief economist of Moody's Analytics.
Related: Fear & Greed Index still shows fear
Stock market movers -- Twitter, Amgen, Barclays: Twitter (TWTR) shares soared 20%. The social media company posted surprisingly strong second-quarter sales late Tuesday.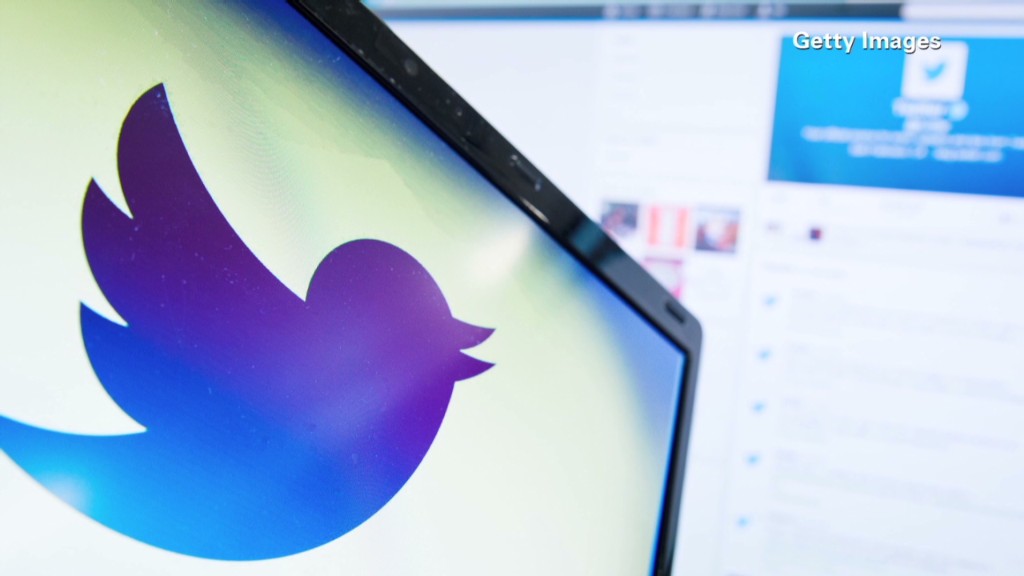 Shares of Buffalo Wild Wings (BWLD) plunged 13% after the company's outlook for the second half of the year came in below analyst forecasts.
SodaStream (SODA) said earnings fell 28% in the second quarter, but still came in better than expected. Looking ahead, SodaStream lowered its outlook for sales in the United States. But the stock gained 10%. There also have been recent reports suggesting SodaStream may want to go private.
After the market closed, Whole Foods (WFM) issued an outlook for earnings and sales that fell short of analysts' expectations. The stock sank nearly 5% in extended trading.
Shares of U.S. Steel (X) surged after the company reported a net loss that wasn't as bad as feared. The company also said it expects operating income to "increase significantly" in the current quarter.
Amgen (AMGN) shares gained after the company announced it was cutting up to 2,900 jobs, or about 12-15% of its workforce.
Mortgage insurance company Genworth Financial (GNW) reported earnings that fell short of estimates, sending its stock down 14%.
DreamWorks Animation (DWA) reported a net loss for the second quarter, sending its shares down 12%.
U.S.-listed shares of Barclays (BCS) rose 4% after the bank's first half earnings were well received.
Edwards Lifesciences (EW), which makes heart valves, also gained on strong earnings.
Russian market mystery: Trading on Moscow's main stock market was halted for a lengthy period earlier Wednesday. But the MICEX added 2% once trading resumed as investors were relieved that new European and U.S. sanctions against Russia were not as bad as feared.
European markets ended lower, with stocks in Paris falling more than 1%. Asian markets mostly closed with small gains.