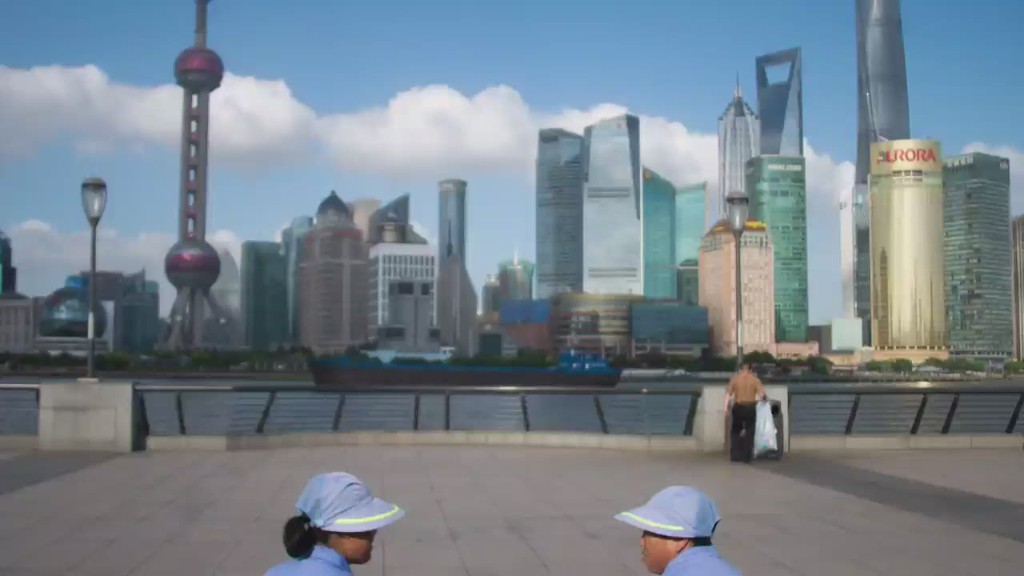 There's plenty going on today. Let's get straight to it.
Here are the five things you need to know before the opening bell rings in New York:
1. China cuts growth target: China has set a target for about 7% economic growth in 2015, lower than its goal of 7.5% for 2014.
China's parliament began its annual meeting Thursday, providing an overview of China's policy priorities in the year ahead. The meetings also give outsiders a rare insight into the workings of Chinese politics.
Over the course of the day, both the Shanghai Composite index and the Hang Seng in Hong Kong declined by about 1%.
2. Stock markets steady: U.S. stock futures are relatively steady heading into Thursday.
Shares in AbbVie (ABBV) are popping up premarket after the drugmaker said it was paying $21 billion to buy Pharmacyclics (PCYC), giving it more access to drugs that treat cancer.
Watch out for potential moves from Costco (COST) and Kroger (KR), which are both reporting earnings ahead of the open.
There could also be some market reaction when the Department of Labor posts weekly jobless claims at 8:30 a.m. ET.
3. European economics: The European Central Bank is in the spotlight Thursday as it issues its latest rate decision at 7:45 a.m. ET and holds a press conference at 8:30 a.m. Rates won't change but ECB President Mario Draghi is expected to provide more details of the bank's €1.1 trillion stimulus program for the region and discuss the latest situation in Greece.
European markets are mostly moving up in early trading.
4. Brazil hikes rates: The Brazilian central bank raised interest rates last night by 50 basis points to try to rein in rampant inflation.
"The economy is still in a rut, but inflation remains the primary concern and the continuing effects of regulated price increases will keep it above ... its target range for most of this year," said Neil Shearing, chief emerging markets economist at Capital Economics.
5. Market recap: Wednesday was a down day in the stock markets. The Dow Jones industrial average lost 106 points, while the S&P 500 fell 0.4% and the Nasdaq lost 0.3%.
But this comes after stocks surged to record highs earlier in the week.