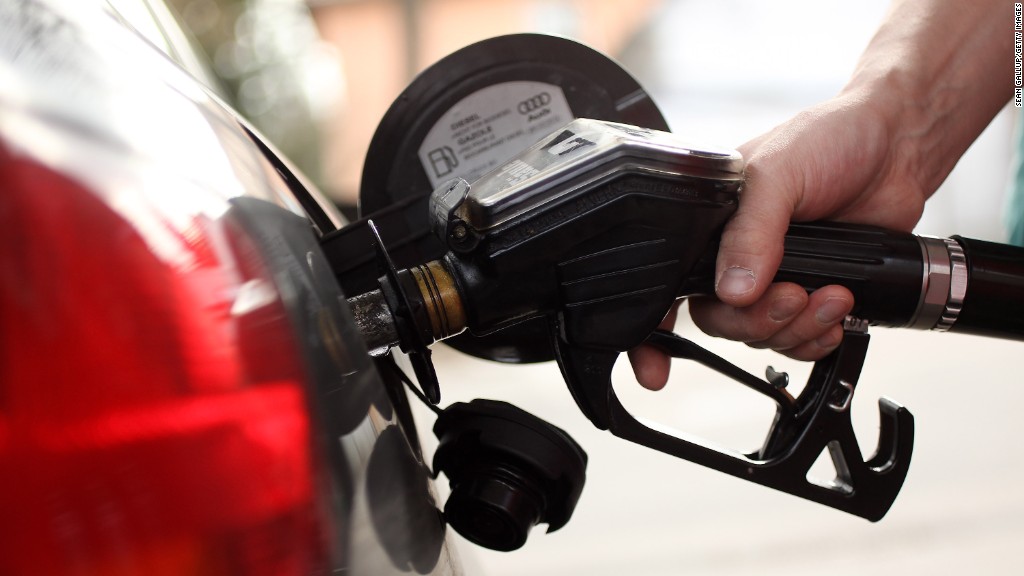 Welcome to the start of the second quarter.
Make it count, people!
Here are five things you need to know before the opening bell rings in New York:
1. Go go go: Shares in GoDaddy will begin trading this morning on the New York Stock Exchange under the ticker symbol 'GDDY'. The company priced shares at $20 each -- slightly higher than originally expected -- raising $460 million for the firm.
This values the company at around $3 billion, even though it hasn't made a profit since 2009.
2. Stocks sulk: U.S. stock futures are in the red following a sharp drop Tuesday. But the move lower this morning is fairly muted.
Over the course of the previous trading session, the Dow Jones industrial average lost 200 points, the S&P 500 slid 0.9% and the Nasdaq closed with a 0.9% loss.
In Europe, stock markets are all rising in early trading, recovering from Tuesday's fall.
3. Earnings and economics: Watch trading in Monsanto (MON) this morning. The company is reporting quarterly results ahead of the open.
On the economic front, ADP is releasing its March employment report at 8:15 a.m. ET.
And throughout the day, automakers will report their car and truck sales data for the past month.
Related: Have you ever received bad financial advice?
4. Focus on manufacturing: Official data tracking the health of China's manufacturers showed the sector was doing a bit better than expected over the past month. But growth in the sector certainly isn't robust.
"Today's ... readings suggest that manufacturing conditions, among large firms at least, have held up better than expected," said Julian Evans-Pritchard at Capital Economics. "But this doesn't do away with the need for more policy support to prevent growth from slipping further."
Chinese markets jumped following the data release. The Shanghai Composite index was the standout performer with a 1.7% gain.
Indian stock markets also moved higher Wednesday, but other key indexes in Asia dropped.
5. Oil traders awaiting Iranian deal: World leaders gave themselves a one-day extension to negotiate a deal with Iran on its nuclear program. They're currently working on the framework for a deal, which would be followed by agreeing details later this year.
Oil traders are keenly watching the talks because a final agreement could ultimately lead to a lifting of sanctions on Iran and allow the Middle Eastern nation to pump more oil to world markets.
Crude oil futures were dipping by about 1% to trade around $47 per barrel.