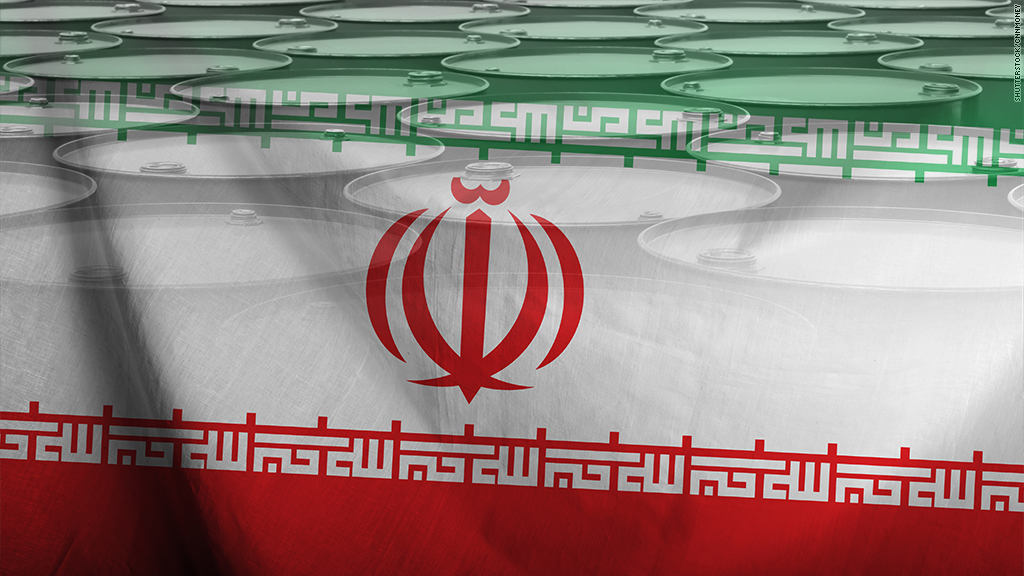 Markets are looking calm Tuesday though a landmark deal on Iran's nuclear program is hitting oil prices.
European markets slipped and U.S. stock futures were edging lower.
Here are the 5 things you need to know before the opening bell rings in New York:
1. Iran deal: Iran and the West have ended long-running negotiations with a deal that will lift sanctions in exchange for curbs on Tehran's nuclear program.
Sanctions have hobbled Iran's economy and restricted oil production and exports, and the country is eager to regain its status as a global energy power.
Crude prices slumped 1.8% to just above $51 a barrel in electronic trading as investors reacted to the deal, which could see a flood of new oil supplies from Iran.
Related: Oil prices drop after Iran deal
2. Greek bailout: Prime Minister Alexis Tsipras will face disgruntled colleagues and the Greek public as he seeks approval for a new bailout. The deal contains tough new austerity measures and Greek lawmakers will vote on the first package of reforms, which include pension cuts and tax increases, on Wednesday.
The bailout could inject up to $96 billion into the distressed economy, but it's not a done deal yet.
"Getting the deal though parliaments elsewhere in Europe won't be all that easy, but it's in Greece that the fallout could be seen most clearly in the form of new elections," Societe Generale strategist Kit Juckes said.
Related: Greece made a deal, but will they get the money?
3. Earnings and economics: It's a busy day for earnings updates. Wells Fargo (CBEAX), Johnson & Johnson (JNJ) and JP Morgan Chase (JPM) all report ahead of the open. Yum! Brands (YUM) -- which owns Taco Bell, Pizza Hut and KFC -- will report after the close. Its stock is up 25% this year, but analysts forecast a 12% drop in the restaurant company's earnings.
Related: 4 keys to summer earnings reports
4. Market movers: Chinese state-owned firm Tsinghua Unigroup is preparing a $23 billion bid for U.S. chipmaker Micron, the Wall Street Journal reported on Tuesday. Micron (MU) shares were up 10% in premarket trading.
5. International markets: European markets were losing a little ground in early trading, with Germany's DAX down 0.3% and France's CAC dipping 0.2%.
Asian markets ended with mixed results. Japan's benchmark Nikkei index closed up 1.5% while the Shanghai Composite snapped a three-day winning streak to close down 1.2%. Chinese stocks have been on a wild ride for weeks forcing the government to take a series of measures to temper volatility.
Related: Big winner in Greece? The U.S. dollar
U.S. markets turned in a strong performance Monday. The Dow Jones industrial average climbed 1.2%, while the S&P 500 added 1.1% and the Nasdaq put on 1.5%.