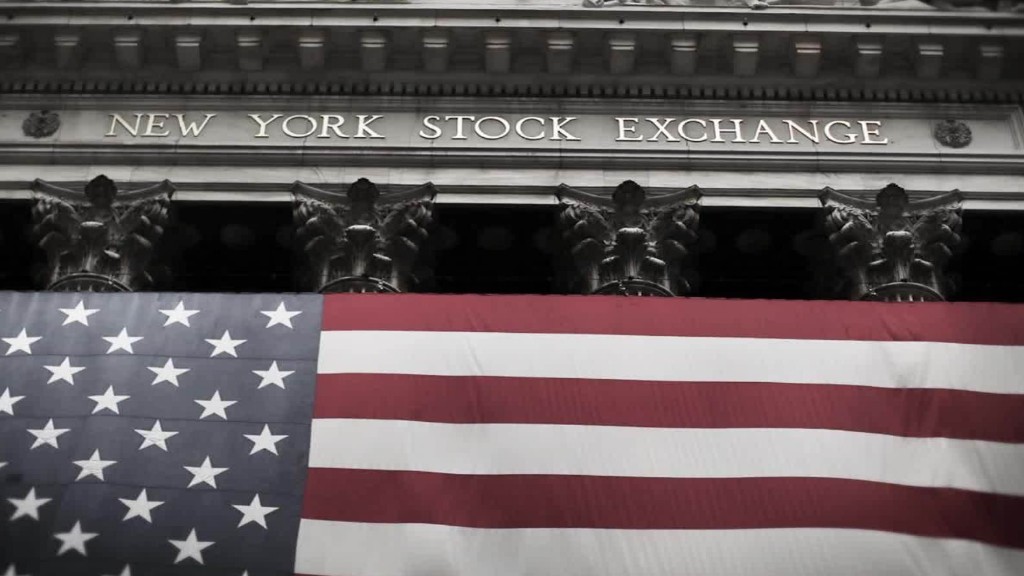 It's jobs Friday and this one really matters.
Investors are showing signs of nerves after a U.S. jobs report that was weaker than forecast. U.S. stock futures, which were already falling, dropped further, with the Dow Jones Industrial Average, Nasdaq and S&P all about 1.3% lower. Global markets were also weaker.
Here are the five things you need to know before the opening bell rings in New York:
1. Economics -- U.S. jobs report: The labor department reported employers added only 173,000 jobs in August, less than the more than 200,000 economists had expected. Still there was some good news as unemployment fell to a seven-year low of 5.1% and revisions added 44,000 jobs to past employment estimates.
It's the last major piece of economic data likely to impact whether the Fed raises interest rates later this month. The report was mixed enough that it likely just added more uncertainty about the Fed's next move to markets. The International Monetary Fund wants the U.S. to wait.
2. Stock market movers -- Netflix, Apple, Facebook: Investors are on edge and this nervousness is weighing on individual stocks. Netflix (NFLX) is the biggest loser in premarket trading, down 2.7%. Apple (AAPL), one of the most heavily traded stocks of recent days, is 1.3% lower, while Facebook lost 0.8% in premarket trading.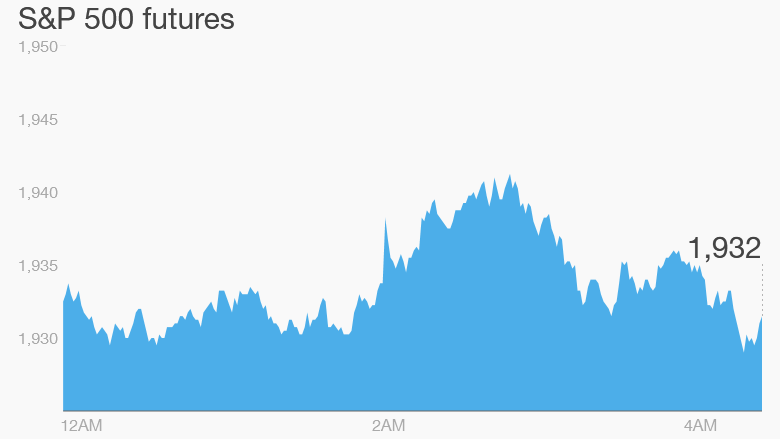 Related: The U.S.'s gig economy is booming, a third of workers say they're free agents
3. More bad news from Europe: The European Central Bank on Thursday cut its forecasts for eurozone GDP growth this year and next, pointing the finger squarely at falling demand from China and other emerging economies. The ECB said it could increase its money printing program -- and that sent the euro sharply lower. It recovered slightly Friday to trade 0.3% firmer against the dollar.
4. International markets overview: European markets are all lower in early trading. Germany's DAX is down 1.4%, while the FTSE 100 in London is 1% lower.
Asian markets ended the session down. Chinese markets remain closed until Monday due to holiday.
Oil edged 1% down on Friday morning, trading at $46 per barrel. Oil prices have been very volatile in recent months, forcing some of the world's biggest oil producers, such as Russia and Venezuela, to call for more cooperation in order to stabilize the market.
Related: China slowdown is already hurting Europe
5. Thursday market recap: Volatility took a breath yesterday. The Dow Jones industrial average changed by just 23 points closing 0.1% higher. The S&P 500 also added 0.1%, and the Nasdaq had the biggest change, dropping 0.4%.