The Better Business Bureau may be a nonprofit, but behind the scenes it's a money-making machine -- squeezing big money out of businesses in exchange for its coveted stamp of approval.
That approval, known as "accreditation," doesn't come cheap. In 2013 alone, the organization raked in nearly $200 million in revenue -- most of which comes from the very businesses it oversees, according to a CNNMoney analysis of IRS filings from the BBB's 102 U.S. bureaus and national office.
Where the money comes from: A self-proclaimed source of mediation and unbiased ratings of millions of businesses across the country, the BBB receives the majority of its revenue from membership fees paid by hundreds of thousands of companies.
Joseph Ridout, a spokesperson for watchdog group Consumer Action, said this structure, where the BBB is "funded by the dues-paying businesses and not the consumers," presents a "serious conflict of interest." The BBB, however, says membership dues have nothing to do with the ratings companies receive.
Depending on the size of a business, membership fees range from hundreds of dollars to more than $10,000 a year. Beyond that, members can pay for plaques boasting their BBB accreditation, special seals of approval for their company's websites and even preferential ad placement with the BBB.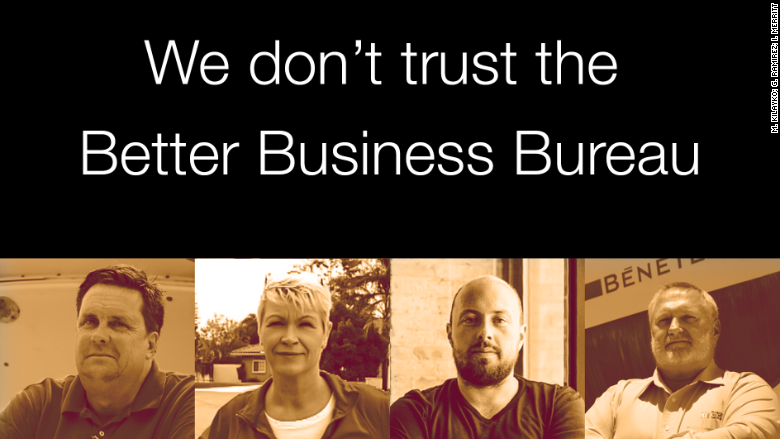 And the pressure to bring in even more paying members is so high that some bureaus pay top salespeople commissions of more than a third of what they bring in, according to interviews with several current and former employees. Others hire outside sales firms to aggressively pitch BBB membership.
The most prominent of these companies are owned by former BBB executives. Like J.P. Marketing, which operates multiple call centers full of salespeople and received more than $1 million from seven bureaus in 2013 -- the most of any contractor that year, according to BBB tax forms.
J.P. Marketing founder John Ponder, declined to comment on his company's work for the BBB, but its website boasts testimonials from several happy bureaus that have hired the firm. "We have seen a 90% increase in the number of new members recruited annually, and a 168% increase in new member revenue collected annually," says one BBB president's online testimonial.
Multiple bureaus have even hired a company that has been branded with the BBB's cautionary F rating. Bold Staffing Solutions, a Texas sales firm, was given this failing grade by the Dallas BBB, which warned on its website that the public could be misled by the company's sales calls.
Bold declined to comment, but has said online that it has more than a dozen BBB clients. After CNNMoney reached out to Bold, the Dallas BBB and the national council, the F disappeared and was changed to a "no rating."
Aggressive sales tactics: A former senior manager on Bold Staffing's sales team, Mike Santorella, says the contractor deserved that F. He says Bold uses misleading tactics to pitch BBB memberships, including to businesses that don't meet the BBB's standards.
Here's how he says the typical sales pitch worked: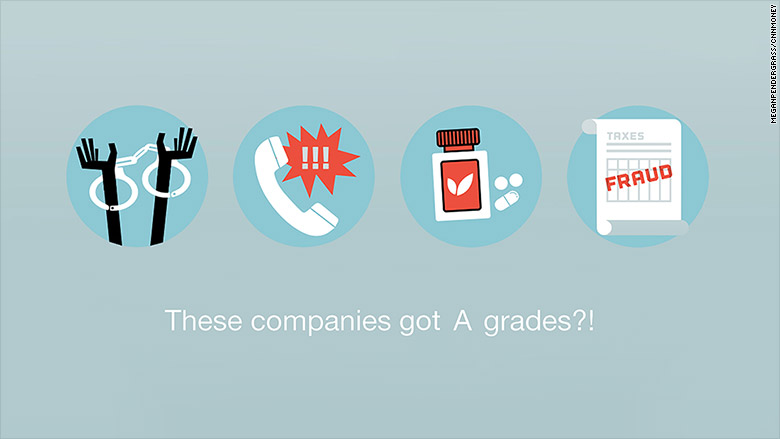 The salesperson would start the call by telling the business owner that there had been a surge in people visiting that company's BBB page -- even though this wasn't the case. When the owner said they hadn't noticed any increase in sales recently, the Bold salesperson would tell them that they must be losing that business to competitors that boast the BBB's seal of approval by paying for membership.
Memberships had to be approved by the local BBB, but they got good at knowing which bureaus were more likely to "sweep it under the rug" and approve any company's membership.
As an organization that prides itself on keeping businesses honest, he said the BBB should be ashamed to be working with a company like this.
"This is all about making money," Santorella said. "It's not what the BBB is supposed to be about."
The BBB would not respond to a request for comment about Bold Staffing or Santorella's allegations, and neither would Bold.
Beyond membership: Membership dues are often just the first chunk of money the BBB gets from a business. Once a company signs up, local bureaus have a host of other services they offer -- for an added cost. Plaque fees, for example, generated more than $100,000 for the Dallas BBB in 2013, while the Fort Worth BBB raked in more than $500,000 from allowing businesses to use the BBB's clickable logo on their company websites.
The Council of Better Business Bureaus, the umbrella organization for the independently run bureaus located across the country, even charges the federal government for access to some of its consumer complaint information. It also collects membership dues from each of its local BBB branches, with amounts reported on tax forms ranging from a few thousand dollars to $170,000 a year, depending on the size of the bureau.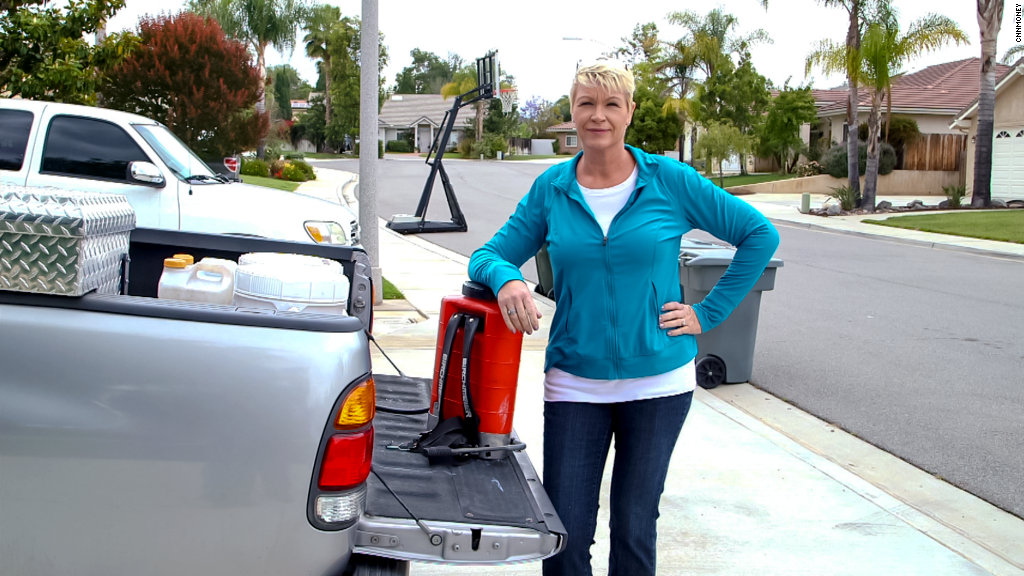 And because the IRS deems the organization a nonprofit, cash-flush bureaus benefit from year-end tax savings and the whole organization enjoys the favorable public perception that comes with the distinction of being a nonprofit, tax experts say.
Where the money goes: The BBB says that membership dues are used to fund the many services it provides to consumers and businesses -- like the ratings it gives millions of companies to help consumers make smart business decisions. But through its months-long investigation of the BBB, CNNMoney found that this rating system -- a key part of what the organization's reputation is built on -- is seriously flawed, with more than 100 companies in hot water with government agencies receiving A ratings (Read more here).
Meanwhile, both the national council and many of the best performing bureaus spend a good chunk of the money they make rewarding their own top executives handsomely.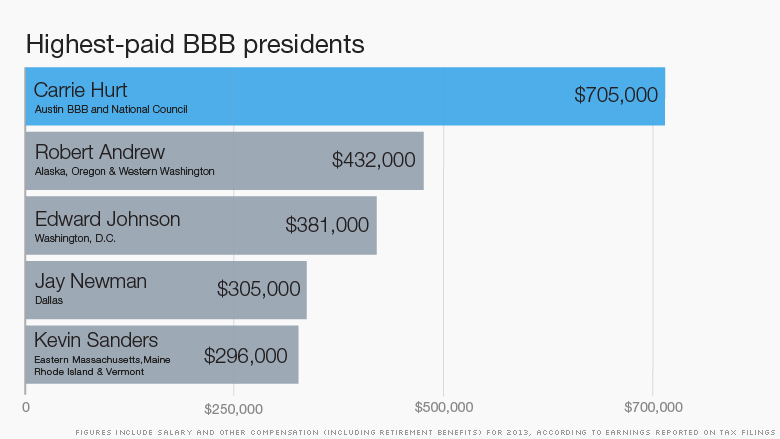 The national council's former president, Carrie Hurt, for example, topped the list in 2013 -- earning more than $700,000. Hurt emphasized to CNNMoney that this was an "unusual" year, since she was working as both the president of the Austin bureau and the interim president of the national Council. And the BBB said Hurt was instrumental in helping the organization expel its Los Angeles bureau, which was shut down as a result of a pay-to-play scandal.
For CNNMoney's full investigation, click here.
What do you think? Send us your reactions, experiences or other story ideas to investigate here or email us at CNNMoneyInvestigates@cnn.com.