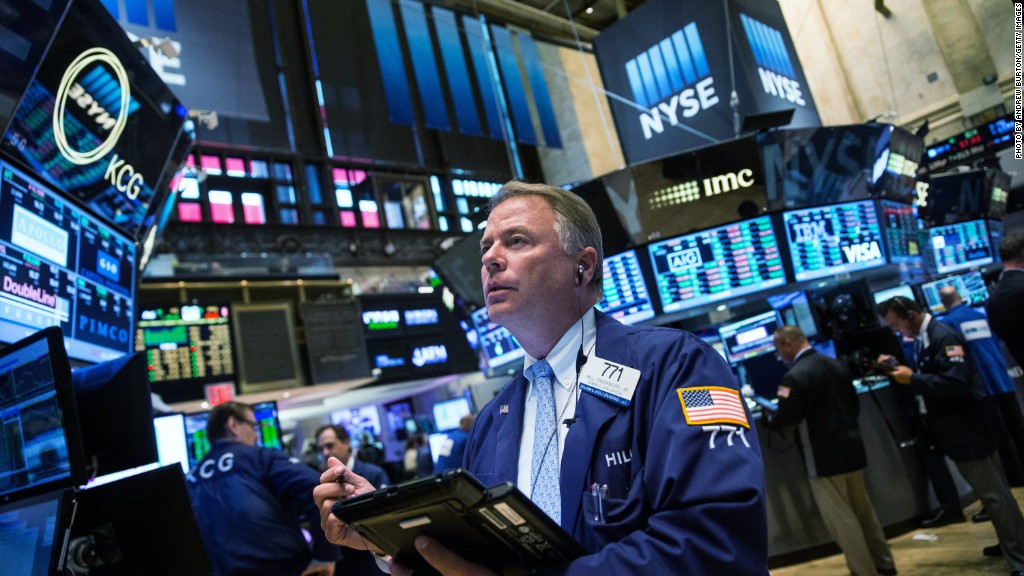 Mergers and acquisitions are top of mind for investors this morning.
Here are the key things you need to know before the opening bell rings in New York:
1. Takeover time?: SABMiller (SBMRY) is playing hard to get after Anheuser-Busch InBev (AHBIF) offered to buy the beer brewer for $104 billion in cash.
SABMiller's board quickly turned down the offer, saying the company was being undervalued.
If the deal eventually goes through, it would be one of the largest takeovers of all time, and the biggest deal so far this year.
Shares in both companies shot up when the offer came out, but have since settled back down a bit.
AB InBev notes that its offer of £42.15 per share ($64.35) represents a 44% premium over SABMiller's share price before takeover talk began in September.
Meanwhile, competitors Diageo (DEO) and Heineken (HEINY) announced plans to swap some business units. Part of the deal involves Heineken selling its 20% stake in Guinness Ghana Breweries to Diageo.
2. Stock market movers -- Volkswagen, Yum: Shares in Yum! Brands (YUM) are taking a 16% dive premarket on news that the fast food giant is still struggling in the Chinese market following a series of food safety scandals. The company owns KFC, Taco Bell and Pizza Hut.
Shares in Volkswagen (VLKAY) are shooting up by about 8.5% in Europe after the automaker's new CEO told a German newspaper that the company would start a recall in January to fix millions of diesel vehicles that contain emissions cheating software. The recall will last throughout 2016.
3. Market overview: U.S. stock futures are rising ahead of the open and global markets are looking perky.
Nearly all European markets are up in early trading, while every major Asian markets closed out the day with gains.
Crude oil futures are also within spitting distance of $50 per barrel, rising by another 2% Wednesday after a surge of about 5% on Tuesday triggered by lower U.S. production. Later in the morning, oil traders will be closely monitoring a weekly report on U.S. crude inventories, which will be posted at 10:30 a.m. ET.
4. Earnings: Agricultural giant Monsanto (MON) is reporting ahead of the open.
5. Tuesday market recap: The Dow Jones industrial average inched up 0.1% on Tuesday, while the S&P 500 lost 0.4% and the Nasdaq shed 0.7%.