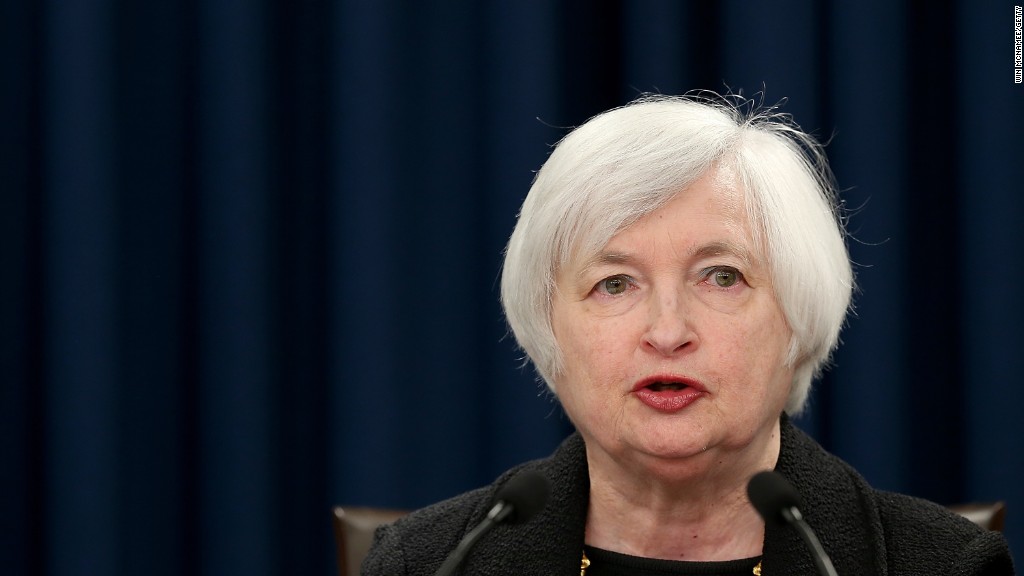 There's never a dull moment in the middle of earnings season.
And to top it all, Wall Street is also getting excited about talk of more M&A in the pharmaceutical sector.
Here are the six things you need to know before the opening bell rings in New York:
1. Takeover talk: Shares in Allergan (AGN) are rising by about 10% premarket based on reports that Pfizer (PFE) is talking with the Botox-maker about a potential takeover bid. Reports in the Financial Times and Wall Street Journal cite unnamed sources. In an emailed statement to CNNMoney, Pfizer said "it does not comment on market rumor and speculation."
Allergan did not immediately respond to requests for comment.
Earlier this year, Allergan combined with Actavis. The group has a market value of well over $110 billion.
Pfizer has a market value around $220 billion.
2. Earnings: It's another busy morning for earnings, with reports from Sony (SNE), Nokia (NOK), Aetna (AET), Time Warner Cable (TWC) and MasterCard (MA) coming through before the opening bell.
Afternoon reports include Expedia (EXPE), LinkedIn (LNKD) and Starbucks (SBUX).
3. Stock market movers -- Banks, PayPal, Hanes: Shares in Deutsche Bank (DB) are falling by 3% in Germany after the firm reported a massive 6 billion euro ($6.6 billion) loss in the third quarter and announced plans to shed 35,000 jobs.
Shares in the British bank Barclays (BCS) are also declining by about 5% in London after reporting disappointing quarterly results.
PayPal (PYPL) stock is dropping by about 6% premarket as Wall Street expresses disappointment over the company's latest earnings results.
Hanes (HBI) stock could shoot up by over 10% at the open after the company beat earnings expectations.
4. Time for a pullback: U.S. stock futures are taking a dip and there's a general negative mood in the markets.
European stock markets are all declining in early trading. The FTSE 100 in London is leading the way with a 1% drop.
Asian markets closed the day with mixed results.
In the oil market, crude futures are slipping by 1% to trade around $45.50 per barrel.
5. Economics: A few important economic reports will be coming through Thursday.
The U.S. Bureau of Economic Analysis is releasing an estimate for gross domestic product growth in the third quarter at 8:30 a.m. ET. In the second quarter, GDP growth reached 3.9%, up from a weak first quarter of 0.6% growth.
At the same time, the U.S. Department of Labor will release weekly jobless claims.
At 10 a.m. the National Association of Realtors is set to give an update on pending home sales from September.
And then government data on natural gas inventories will be released at 10:30 a.m.
6. Wednesday market recap: Investors were clearly feeling good on Wednesday after the Federal Reserve opted to keep interest rates near zero, yet again.
The Dow Jones industrial average rose 1.1%, the S&P 500 get a 1.2% boost and the Nasdaq jumped by 1.3%.